This Mabalacat development is modernizing the traditional Filipino community
All you want and more at SMDC's Cheerful Homes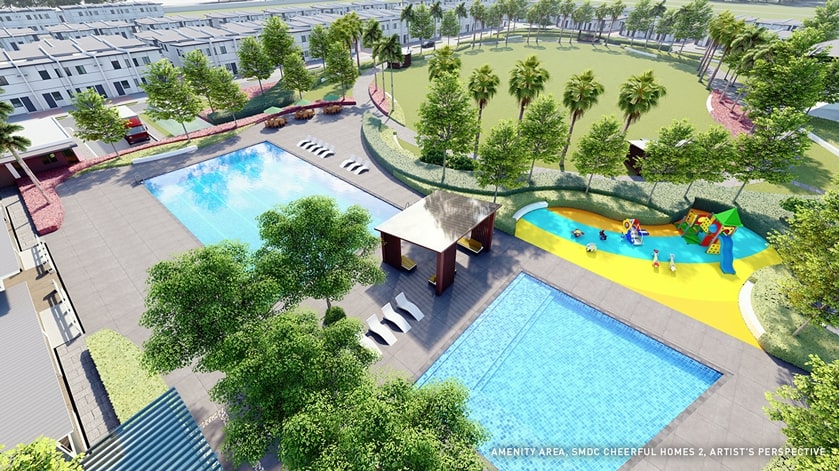 Location, culture, and characters may vary, but neighborhoods all around the globe share the same sense of communal spirit. It's a distinct energy characterized by strong connections and a warm fellowship; belongingness that makes one feel right at home.
Elevating the unique essence of the Filipino community is leading real estate developer, SM Development Corporation (SMDC). The promise comes to life at SMDC's Cheerful Homes, a nearly 43-hectare master-planned house-and-lot neighborhood across two phases, located in the fast-developing city of Mabalacat, Pampanga.
Here are three reasons why SMDC's Cheerful Homes serves as a realization of your modern homeownership dreams.
A familiar sight with modern upgrades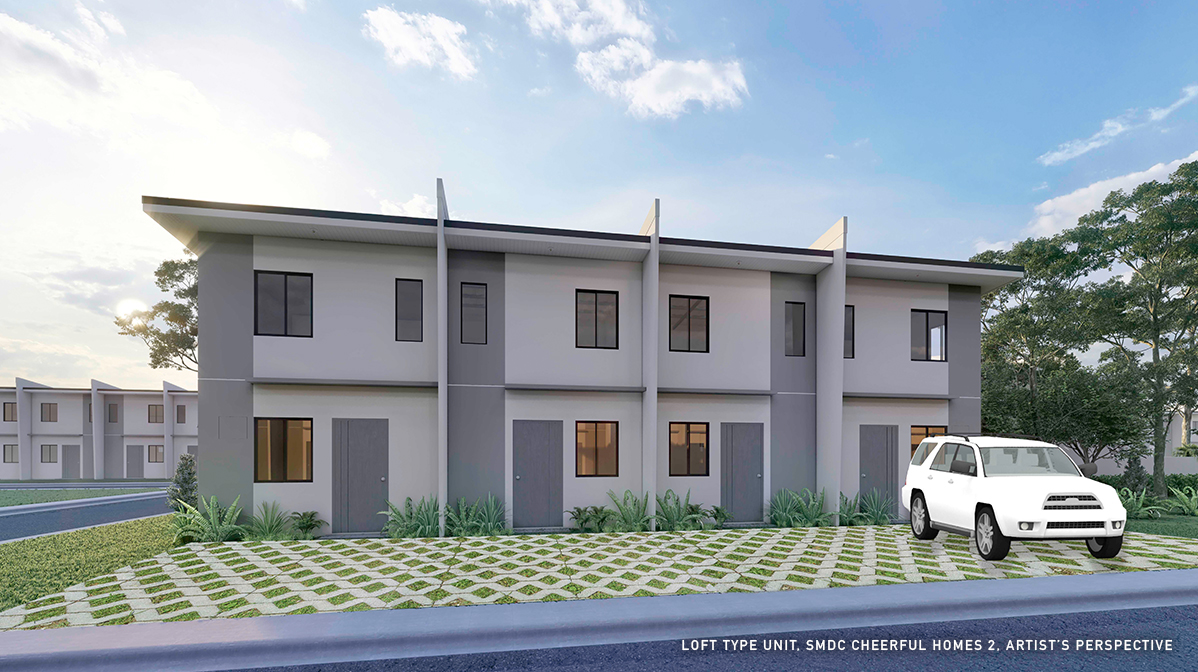 Rows of homes along peaceful, tree-lined streets, with a sundry store around the corner — who doesn't know of this set-up? Whether it reminds you of your childhood community, or is your vision of an ideal place to raise a family, Cheerful Homes promises the warmth of a familiar, yet future-forward way of life for you.
The exclusive community presents modular formats of loft-type house-and-lot units. It's a home you're free to design however you wish. There are also special shophouse units, strategically positioned in selected corner lots in the community, ideal for entrepreneurial residents who provide some of the neighborhood's immediate needs.
You'll get all these with the assurance of safety and security typical in an SMDC property, along with the professional management services of Greenmist Property Management Corporation. The group ensures the first-rate upkeep, protection, and management of Cheerful Homes, giving you the peace of mind that the neighborhood is well taken care of through and through.
Should you decide to rent your home out and earn some passive income, SMDC Prime Key Leasing offers comprehensive and hassle-free leasing services. It's the type of service coverage and flexibility like no other.
Convenience and connectivity that delights
Local communities throughout the country have adopted an integrated lifestyle long before it even became a thing. Villages traditionally have everything they need within reach — from a store down the block, to a school right around the corner. Designed for the modern Filipino family, SMDC Cheerful Homes raises the bar in terms of a holistic lifestyle.
Within the development are well-thought-out amenities that cater to different members of the community. Kids can share hearty laughs and frolic in the sun at the kiddie pool or the children's play area. Young adults and parents, on the other hand, could enjoy their day at their very own community mall, whether for some much-needed alone time, or just the occasional retail therapy. There's a covered basketball court too for some scrimmage, and a clubhouse to host your family celebrations in. To add, the generous amount of green spaces at Cheerful Homes makes up, all the more, a homey environment.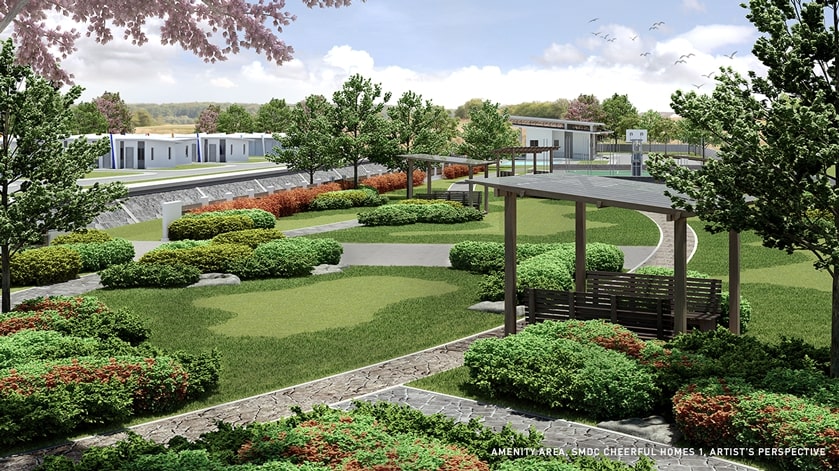 Essential establishments like top schools, hospitals, and malls like SM City Clark also surround SMDC Cheerful Homes. You'll always be ready for your next adventure, as the property allows convenient travel, with easy access to expressways like the North Luzon Expressway (NLEX) and the Subic-Clark-Tarlac Expressway (SCTEX). The Clark International Airport is also a mere 20 minutes away.
This kind of strategic positioning guarantees you one thing: that the property's value is sure to appreciate over time, and perhaps, even double your investment.
Hometown pride with awards that speak for itself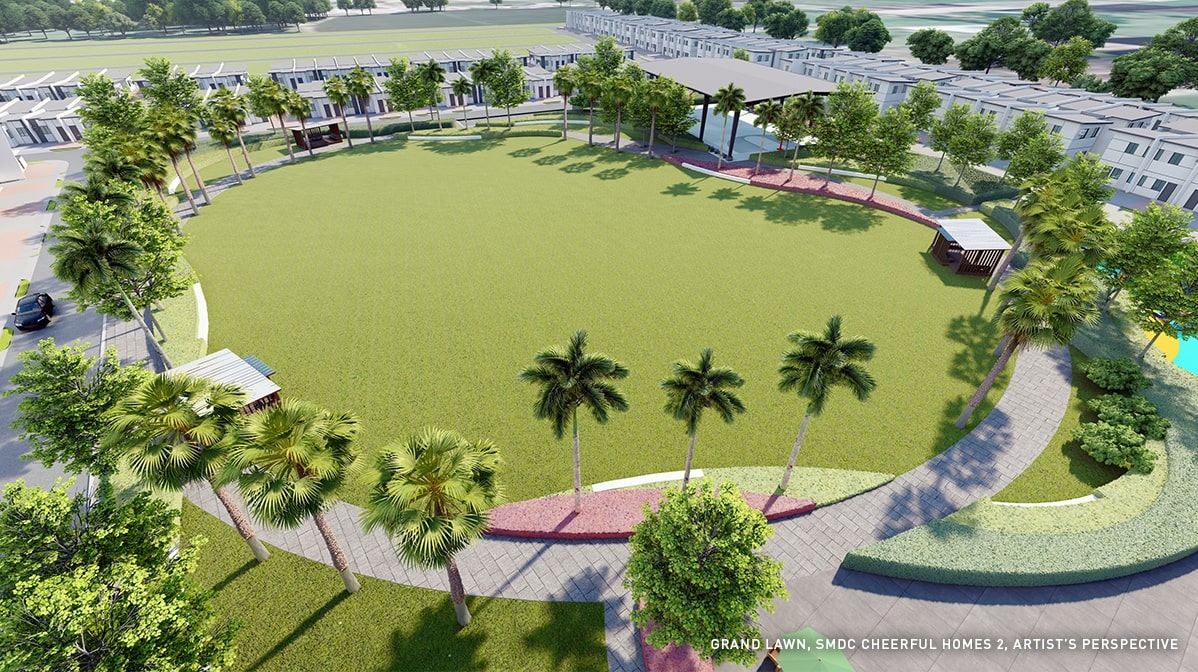 It's only natural for one to be proud of his or her hometown. At Cheerful Homes, that sense of pride is backed up by coveted awards and recognitions of a respected developer.
SMDC is the reigning back-to-back "Best Developer" in the PropertyGuru Awards, and shows no sign of slowing down in its mission to build homes that Filipinos deserve. Invest now at SMDC's Cheerful Homes, and experience not only a home full of life and fun, but also the revolutionary perks that come only with the best in today's real estate landscape.
To know more about SMDC Cheerful Homes, visit Cheerful Homes property page in SMDC.com.