The Good Guys continue The Good Jab
SMDC lines up vaccination drives in its properties across the country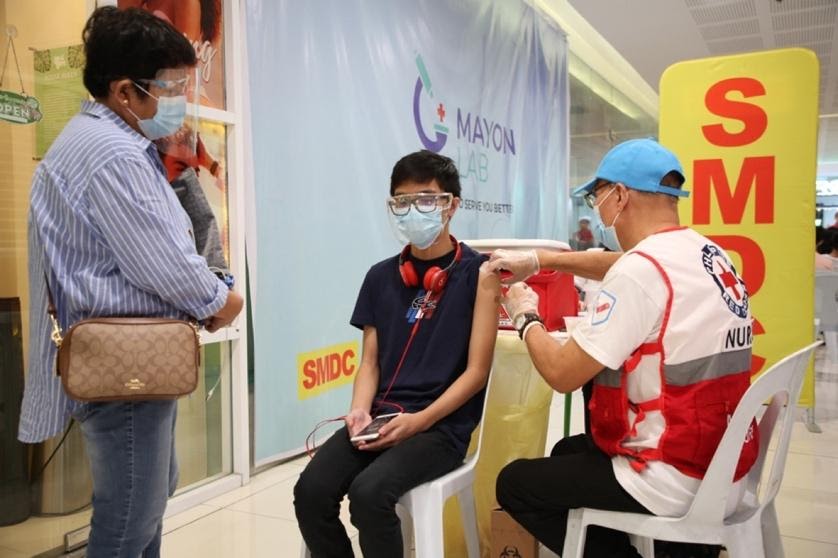 In partnership with the Philippine National Red Cross, SMDC, through its The Good Guys campaign, has inoculated more than 5,000 residents and employees and over 300 construction workers, elderlies and minors before 2021 ended. In furtherance of its mission of creating happy, healthy and thriving communities, SMDC is poised to continue its vaccination drive, providing booster shots to residents, tenants and their families in its properties.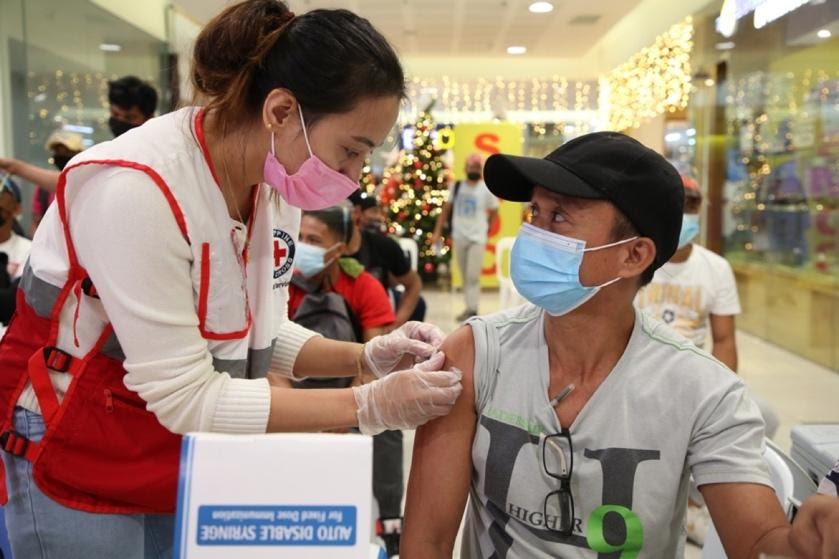 "We are very pleased to have been partners with SMDC for the last three years. This partnership has allowed us to reach out to more people and serve more communities, not only within SMDC properties and its neighborhoods, but more importantly to under-served communities, such as our construction workers, PWDs, the elderly, minors and pregnant women," says Janice Adolfo, Chapter Service Representative for Health Services at Philippine Red Cross.
"Partnerships with the private sector, such as this, create ripples of change that can make a big difference in preserving the lives of our fellow-Filipinos. Through SMDC's Good Guys Community Programs, we have found an ally whom we can count on to always be there to help us make the Philippines a healthy nation. This is the kind of commitment that we need to combat this pandemic, together, one community at a time," she adds.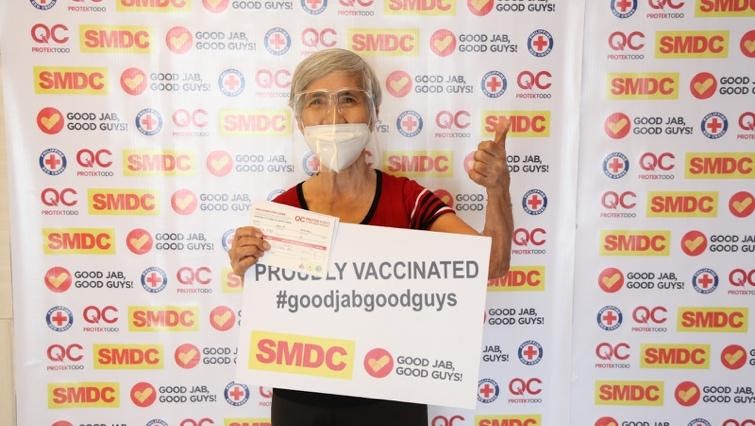 Adolfo enjoins everyone to do their part in fighting this pandemic by adopting simple practices:
• Make the standard health protocols your way of life: wear a mask, practice social distancing, wash your hands frequently, cover your nose and mouth when sneezing or coughing.
• Avoid unnecessary trips outside your home. Schedule your visits to the grocery or to public places, making a list of what you need so that you do not have to keep going back. Luckily for SMDC residents, weekend markets are available for their weekly run of farm-fresh produce and ready-to-eat meals. There are also groceries, supermarkets and dining places within SMDC communities that can do deliveries.
• Ventilate your spaces. Open your windows, use fans to circulate the air. Grow indoor plants to help rid your unit of toxins and to let the air around it breathe.
• Always have emergency medication handy. For COVID, keep a stash of fever, cough and flu meds handy, as well as a thermometer and an pulse oximeter. Stock up on multivitamins, Vitamin C and immune-boosting supplements.
• Eat healthy and exercise. Take pleasure in house chores, watch the SMDC YouTube channel for homekeeping tips and for keeping a regular exercise routine that you and the family can enjoy.
• Stay in touch with your community. SMDC issues regular advisories and organizes events to ensure residents' health and general well-being.
• Check in on your neighbors. With everybody locked in, this not only ensures we keep an eye on each other, it also lifts spirits.


To know more about SMDC and its various community programs under The Good Guys campaign, visit www.smdc.com.