SMDC The Good Guys Weekend Market: Creating livelihood, opening opportunities
How this award-winning program turned into a staple program amidst the pandemic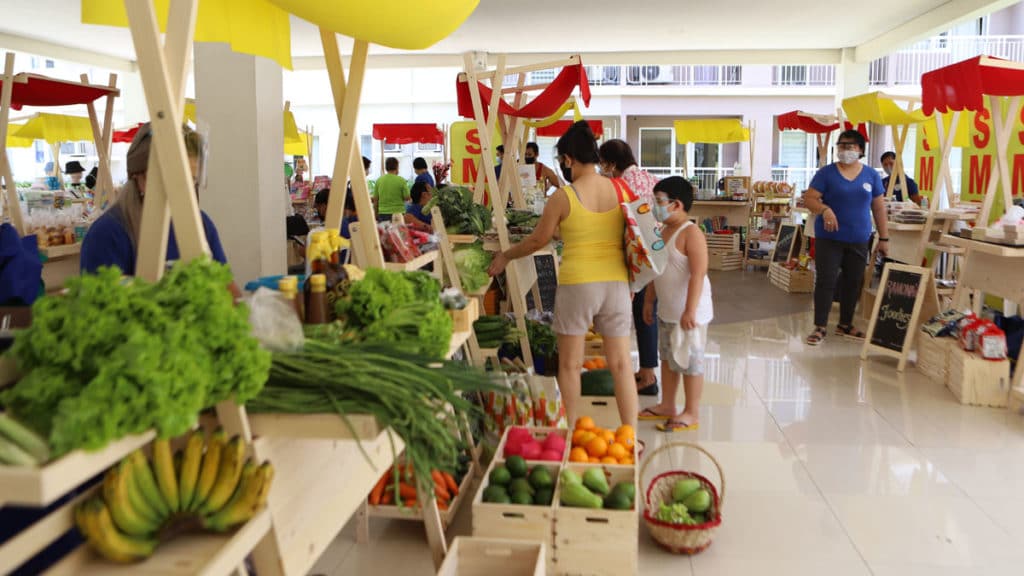 What makes a thriving community? For SM Development Corporation (SMDC), it's more than what meets the eye.
SMDC has always been at the forefront of community building in the Philippines. And even when the COVID-19 crisis happened, this didn't dampen SMDC's spirit in creating activities that are aimed at making, shaping, and building thriving communities.
"Our strong network of communities is our lifeblood. Through our community-building efforts, we have underscored the importance of creating living spaces where people don't just live but flourish," said Jose Mari Banzon, President of SMDC.
Opening doors, embracing every possibility
The pandemic has caused a wide scale disruption in the livelihood of Filipinos. And even those who are living at SMDC have been affected as they too have been displaced from their jobs here and abroad.
As people were forced to stay at home for their safety, the resilience of Filipinos shone as they found new ways to earn a living. Online businesses grew massively at the height of the pandemic as economic activities were curtailed. Resident homepreneurs kept growing in numbers, and SMDC did not let this opportunity pass by. They believed that they can give so much more than a safe refuge to their residents and be a reliable community partner to their neighboring barangays. Hence, SMDC's The Good Guys Weekend Market began. The program is rooted on the idea that everyone is an entrepreneur, a legacy by SM founder Mr. Henry Sy, Sr.
The weekend gathering of homepreneurs within and outside the walls of SMDC was aimed at inspiring the entrepreneurial mindset of every single Filipino. SMDC tapped on the potentials of its residents and opened their doors to its neighboring barangays to help boost the economy by allowing them to start a venture that would eventually drive livelihood.
A neighborhood of businesses one community at a time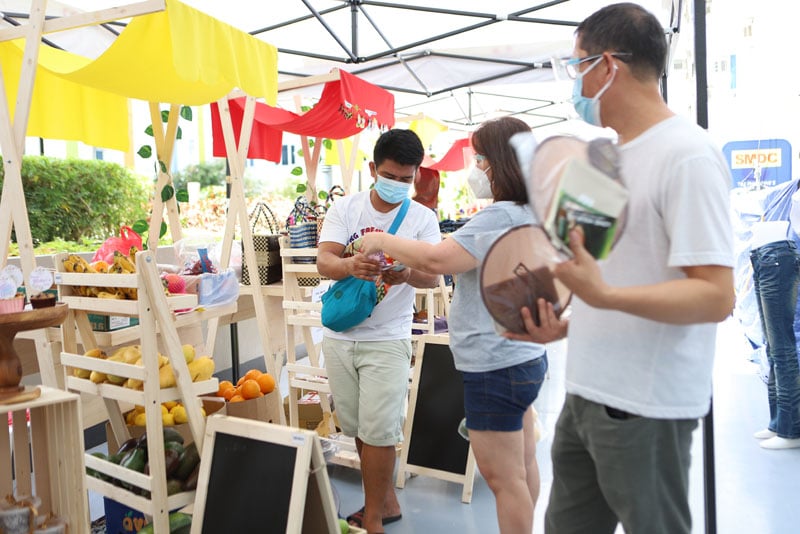 The Weekend Market started small, with the partnership of a barangay in the metro surrounding an SMDC property. But eventually, it grew as other developments followed suit. More SMDC developments have set up their own weekend markets, showing that a neighborhood of businesses can be built, one community at a time.
The program not only supplies fresh produce and local products to the communities, but it also has become a safe avenue for the homepreneurs to nurture their business mindset. It also supported local farmers, small business owners, and vendors so that they, too, could continue their livelihood in the time of the pandemic.
And from being just a seasonal program, the Weekend Market became a staple initiative that SMDC started. "We never thought that one Weekend Market could ignite a fire among our business-minded residents. Through programs like this, we have proven that there are more ways that we can be of service to our community," Banzon added.
To date, SMDC maintains its obligation to add value to the entrepreneurial mindset of SMDC residents and beyond communities through its Resident Entrepreneurship Program. This program gives direction through customary business online courses and encourages exchange scenes like The Good Guys Weekend Market, and the program it birthed called The Good Guys Bazaar.
A winner in community-building, a winner in the industry
SMDC's effort to inspire and boost its communities' entrepreneurial mindset was not in vain. In fact, the industry took notice of its stellar result: a neighborhood of thriving businesses within and outside SMDC.
Recently, SMDC's The Good Guys Weekend Market took home a Silver Anvil under the PR Tools category at the 57th Anvil Gabi ng Parangal organized by the Public Relations Society of the Philippines.
"We are so honored to be recognized again by a prestigious award-giving body for our efforts to build and nurture happy, healthy, and thriving communities. Our residents and our partner cities and barangays can rest assured that we have lined up more programs to enable and empower them to grow and flourish here at SMDC," said Banzon.
Besides providing secure, safe, and sustainable living spaces with resort-like amenities, SMDC takes community at the core of its services. The country's premiere real estate company has been ahead of the curve in designing programs that are meant to foster stronger community ties and the enjoyment of a better quality of life among its residents—including enabling businesses to grow—amidst the most difficult times.