Luxury and affordability can be yours in SMDC's Gold City
SM Development Corporation (SMDC), the largest and fastest growing real estate company in the Philippines, remains optimistic in 2022 on the continued uptick in the real estate landscape as it continues to fulfill its vision of providing Filipinos with quality homes in communities that help shape and improve their ever-changing way of life.
One such development is Gold City. Conveniently located across Ninoy Aquino International Airport Terminal 1, SMDC redefines mixed-use township developments as it seamlessly integrates work, living, and leisure spaces designed by no less than world-renowned architects and interior designers.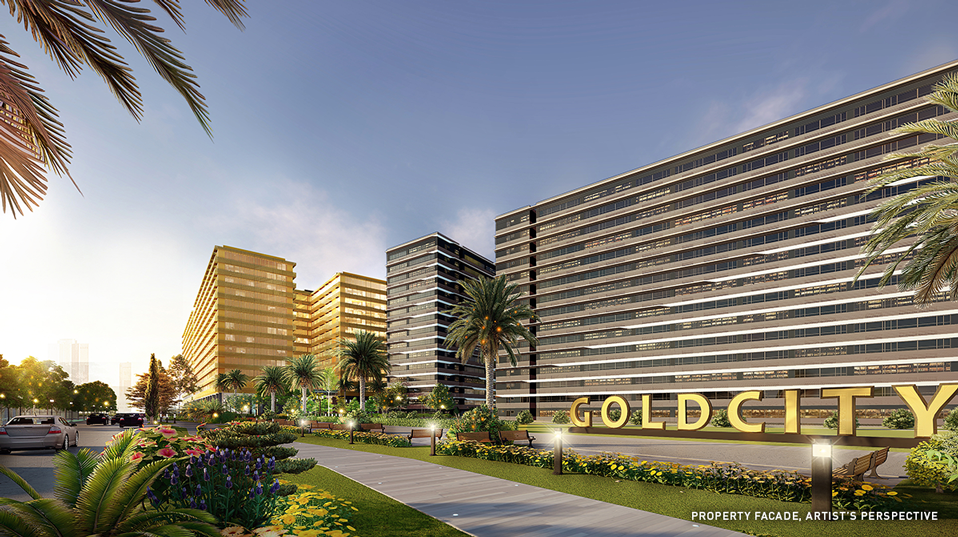 Its close proximity to major thoroughfares such as the NAIAX and C5 extension which lead to central business districts, shopping areas, dining and leisure centers, and tourist spots, as well as being near transport infrastructures like the Mega Manila Subway make it a fully accessible and convenient development worth investing in or calling it home.
Because of SMDC's pioneering vision and synergy in working with the best, Gold City and Gold Residences have already won numerous awards such as Best Township Award, Best Landscape Architectural Design, Best Mixed-Use Development, Best Lifestyle Development, and Best Mid-Rise Condo Development from prestigious award-giving bodies.
Working and living spaces of the future at Gold RESO
With many businesses adapting to a more hybrid approach to working, the 11.6-hectare master planned community provides entrepreneurs with an innovative concept in Gold RESO (Residential-Offices).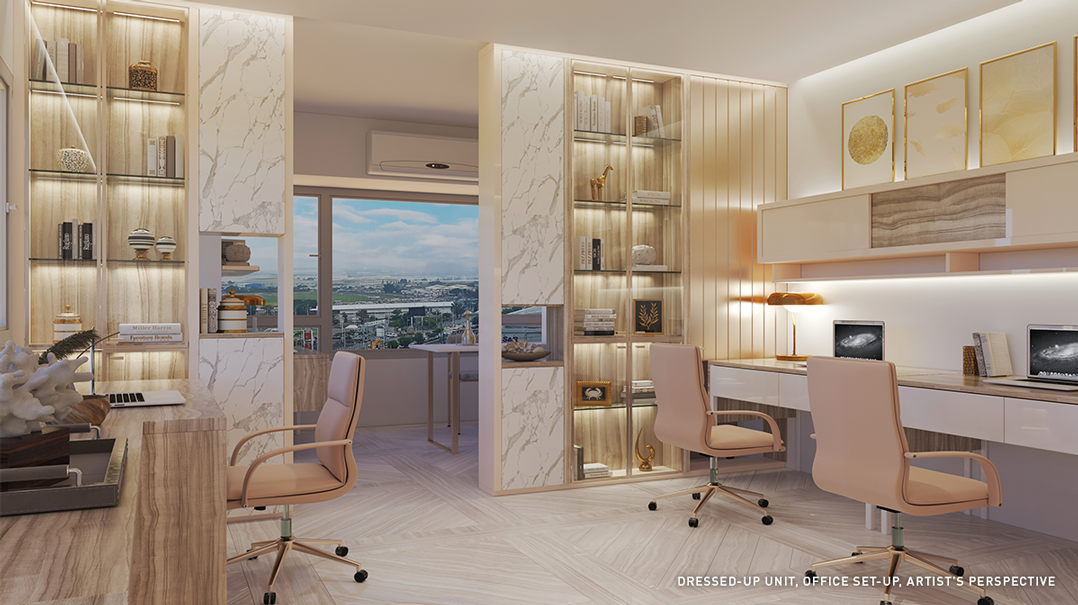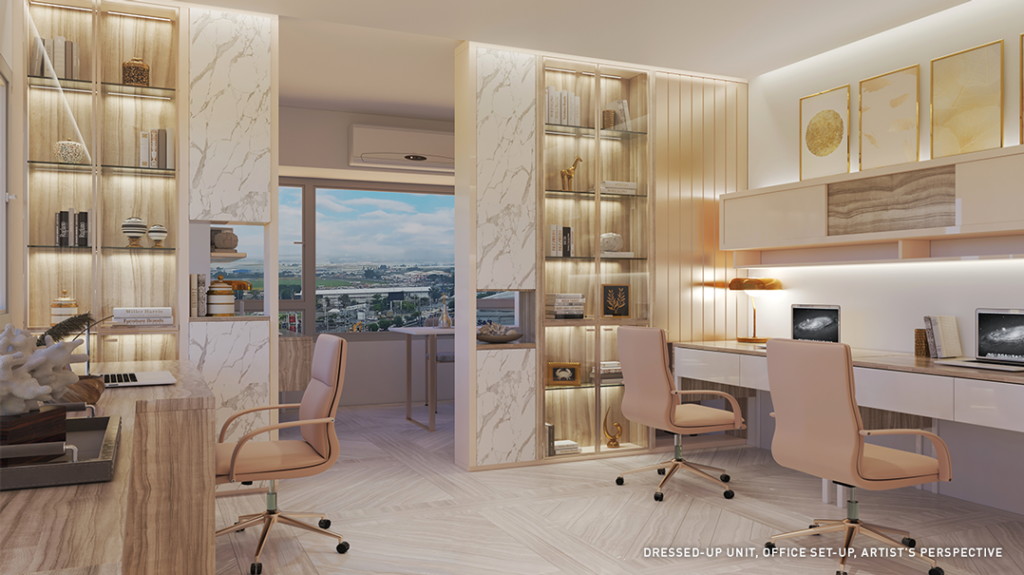 This modern development gives its users the comforts of a residential address with features and amenities designed for running a business from home. Having this allows business owners to convert office rent expenses into a real asset they own.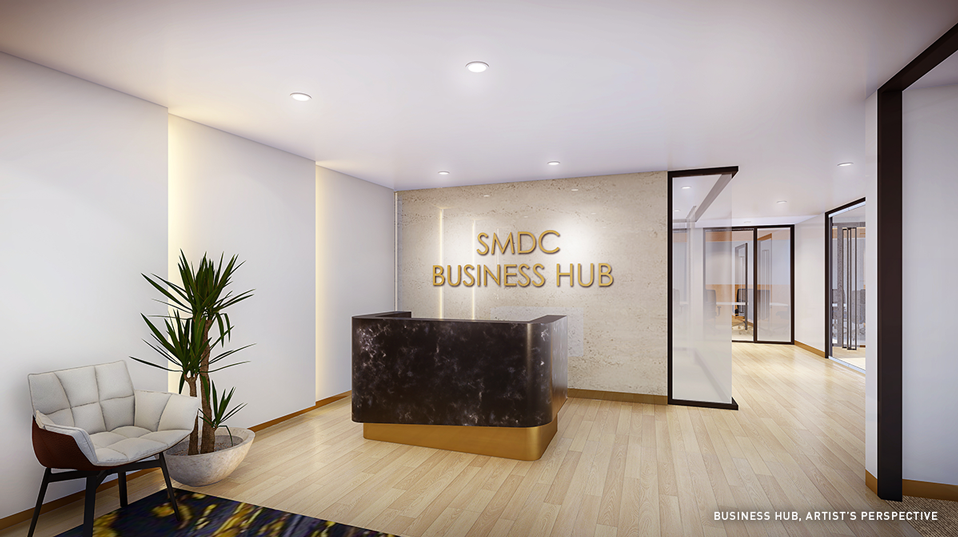 Units are efficiently laid out to provide requirements of a proper office such as ample natural light, sufficient working spaces, fast internet connection, and 100% back up power in all units.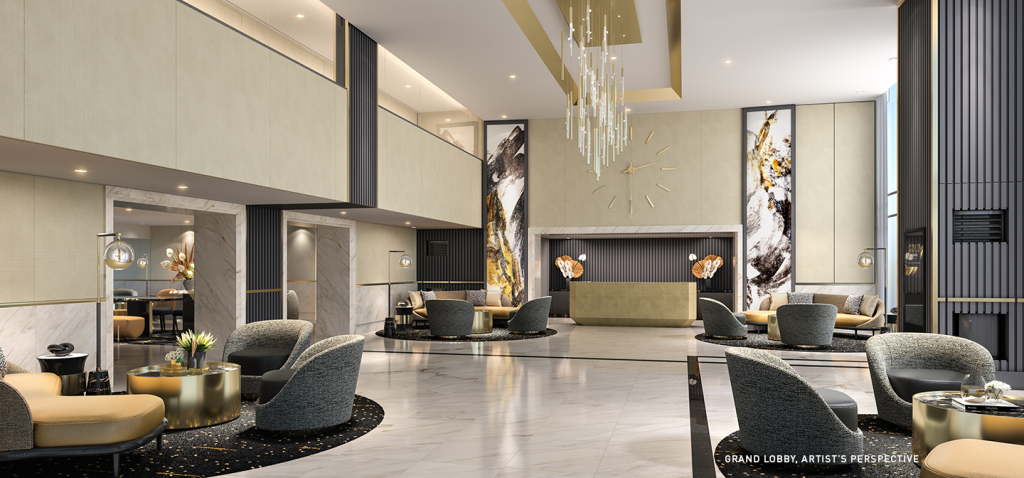 The world-class lobbies of each office tower, designed by Plus Architecture, an Australian-based design firm that specializes in commercial developments, is meant to impress with its gold accents set against premium finishes.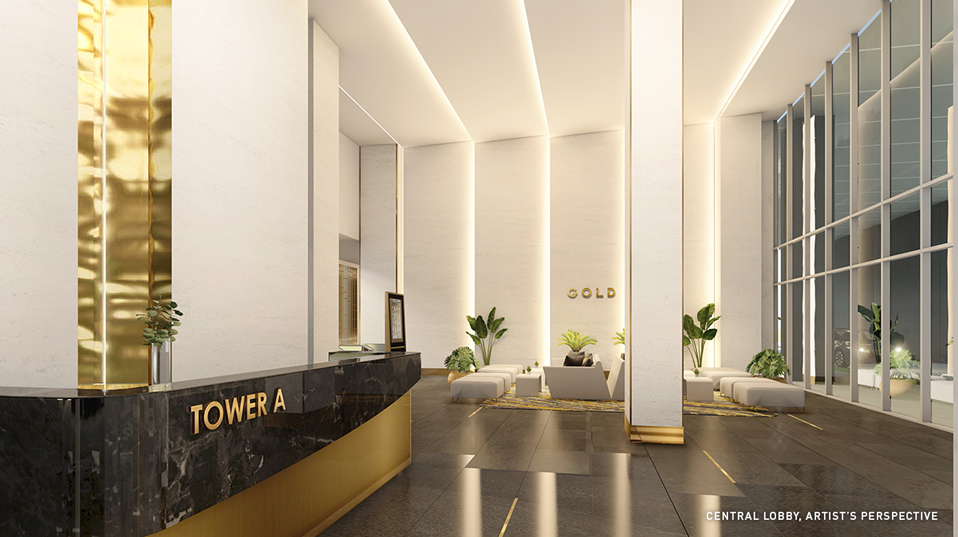 Gold RESO also has meeting rooms, co-working spaces, as well as fitness and wellness amenities, and a commercial area to boot.
Living in luxury at Gold Residences
SMDC's residential developments are known for its hotel-like lobbies, resort-style amenities, and efficient property management, and Gold Residences is no exception.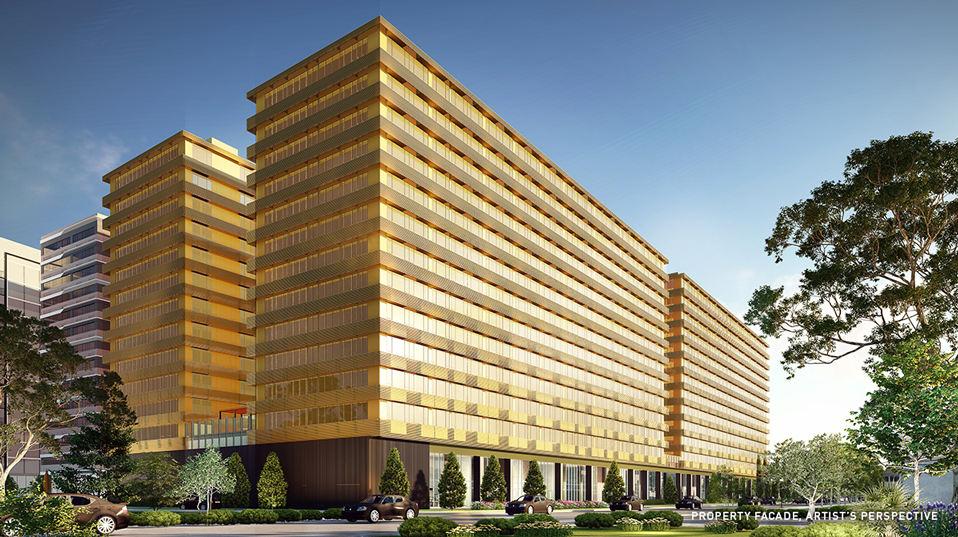 There will be eight mid-rise residential towers of Gold Residences, and behind its design are two world-class, award-winning design stalwarts – Singapore-based firm Michael Fiebriech Design (MFD), which specializes in luxury hotels, and Hong Kong-based architecture, urban design and master-planning firm, Adrian L. Norman Limited (ALN).
The residential phases at Gold City boast amenities designed with rich materials for its discerning users. These include a gym and yoga studio, function rooms, communal work lounges, adult and kiddie pools, playgrounds, and jogging paths, a manicured central park and enclave gardens.
The overall space MFD conceptualized for Gold Residences features dramatic installations with organic-shaped, rock-inspired elements, making every detail rich and substantial. The scheme is layered with black and gold tones creating a striking, high-contrast impression.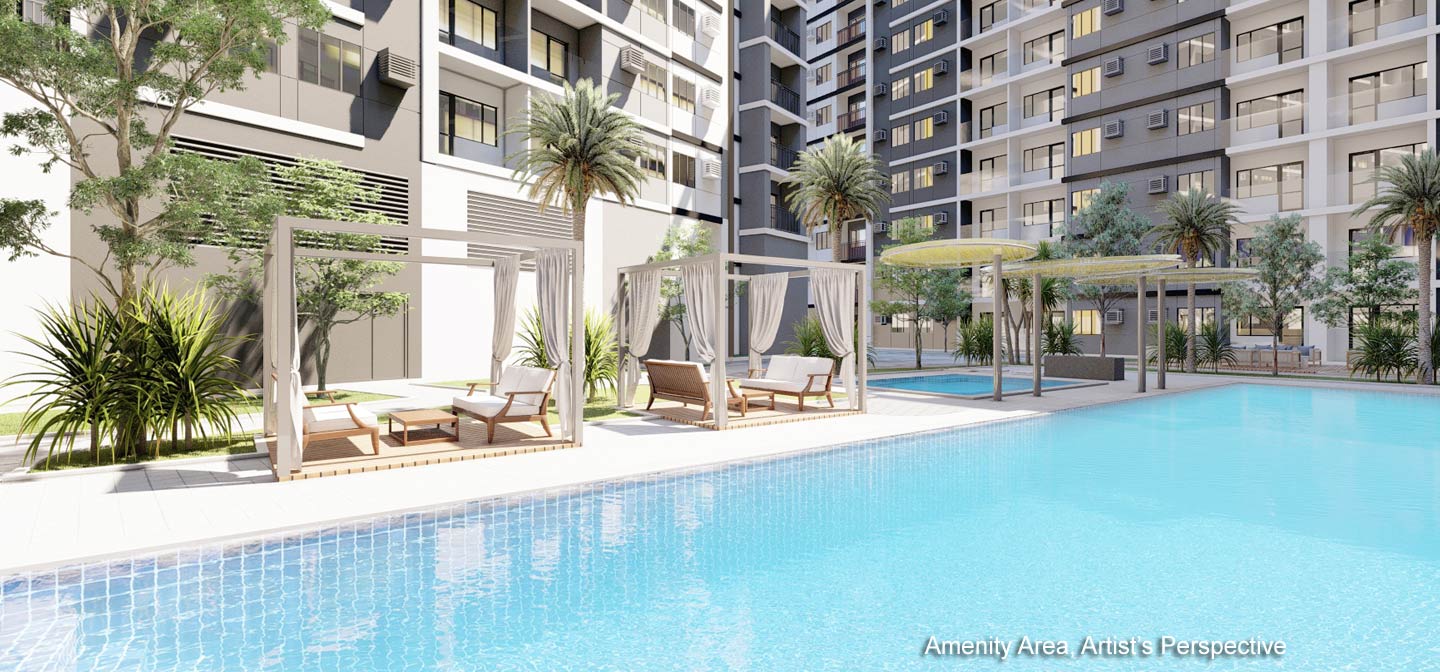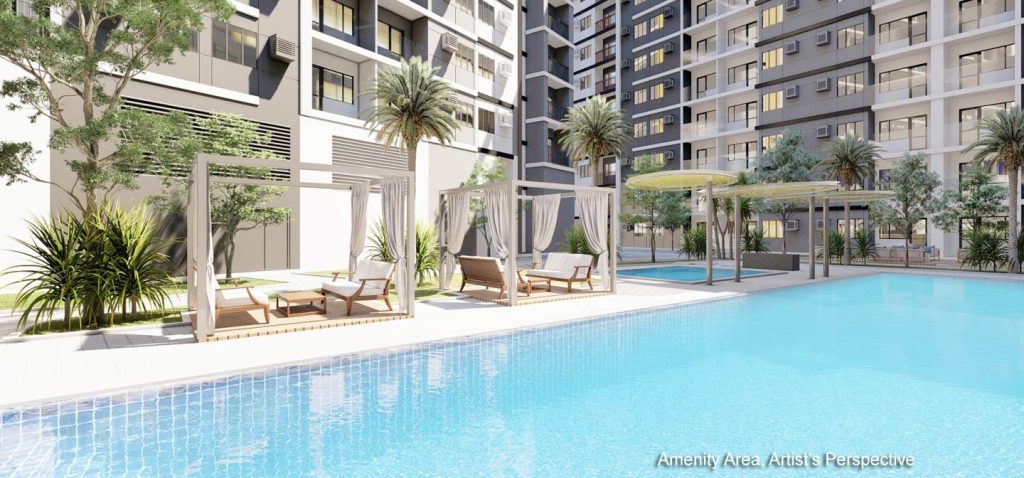 Meanwhile, the landscape design plans by ALN are balanced with lush landscaping and environmental features that give off a refreshing and relaxing vibe for everyone who lives and works in Gold City. Residents can also enjoy manicured gardens adorned with gold design pieces in keeping with the glittering theme of Gold City.
SMDC will continue to provide its unmatched service in property management, maintenance, and security. With Gold City being close to the airport, residents can just leave their car at home because they can enjoy the convenience of being shuttled to the NAIA Terminals should they be flying off to their next destination.
Style and structural integrity, functionality, inter-connectivity of the developments, and fluidity of the environs are sure to make Gold City an enjoyable, walkable community amidst a thriving economic district.
For more information about Gold Residential-Offices and Gold Residences, visit www.smdc.com/properties/.