Overview
Updated On:
December 9, 2021
Description
Let nature nurture your family at Leaf Residences. With its unique design reminiscent of a tropical rainforest getaway, it offers the first taste of condominium living surrounded by all the greenery sought after in the South. It's the perfect home for families looking to be one with nature. Now, you can revel in a residence surrounded by natural flora and cool, crystal-clear pools, all while enjoying the unparalleled convenience of having a commercial development built into the property.
Enjoy the refreshing feeling only nature can provide. Take a relaxing stroll amongst the greenery. Take a soothing dip in the pool. Relax at the outdoor lounge areas. Everything comes together to give you and your family comfort like no other.
Frequently Asked Questions
How do we access the project?
The project is accessible via the South Luzon Expressway (SLEX) or National Highway. There are existing transport terminals within SM Muntinlupa for passengers traveling to and from the South to Manila area. Futhermore, public utility vehicle such as jeepneys, buses and fx vans ply the National Highway
What is unit's ceiling height?
| Coverage | Height |
| --- | --- |
| Floor to Ceiling | ±2.40 – 2.90 meters |
What is hallway's width?
| Coverage | Height |
| --- | --- |
| Hallway Width | ±1.50meters |
How many elevators will the project have?
The project has 4 elevators with the following assignment

Four passenger elevators with a capacity of 16 passengers to serve up to the 8th floor
What is the back up power?
For Common Areas: 100% back-up power
For Residential Units: 1 convenience outlet, 1 refrigerator, 2 light receptacles
Property Id : 29055
Price:
₱ 4,400,000
- ₱ 6,200,000
Property Lot Size: 17,889 m2
Bedrooms: 3
Bathrooms: 1
Other Features
24 Hour Security
Children's Pool
Commercial Area
Front Desk/Doorman Services
Function Rooms
Landscaped Walkway
Outdoor Play Space
Pocket Parks
Professional Property Management
Swimming Pools
Tower Lobbies
Transportation Hubs
WiFi Ready Lounges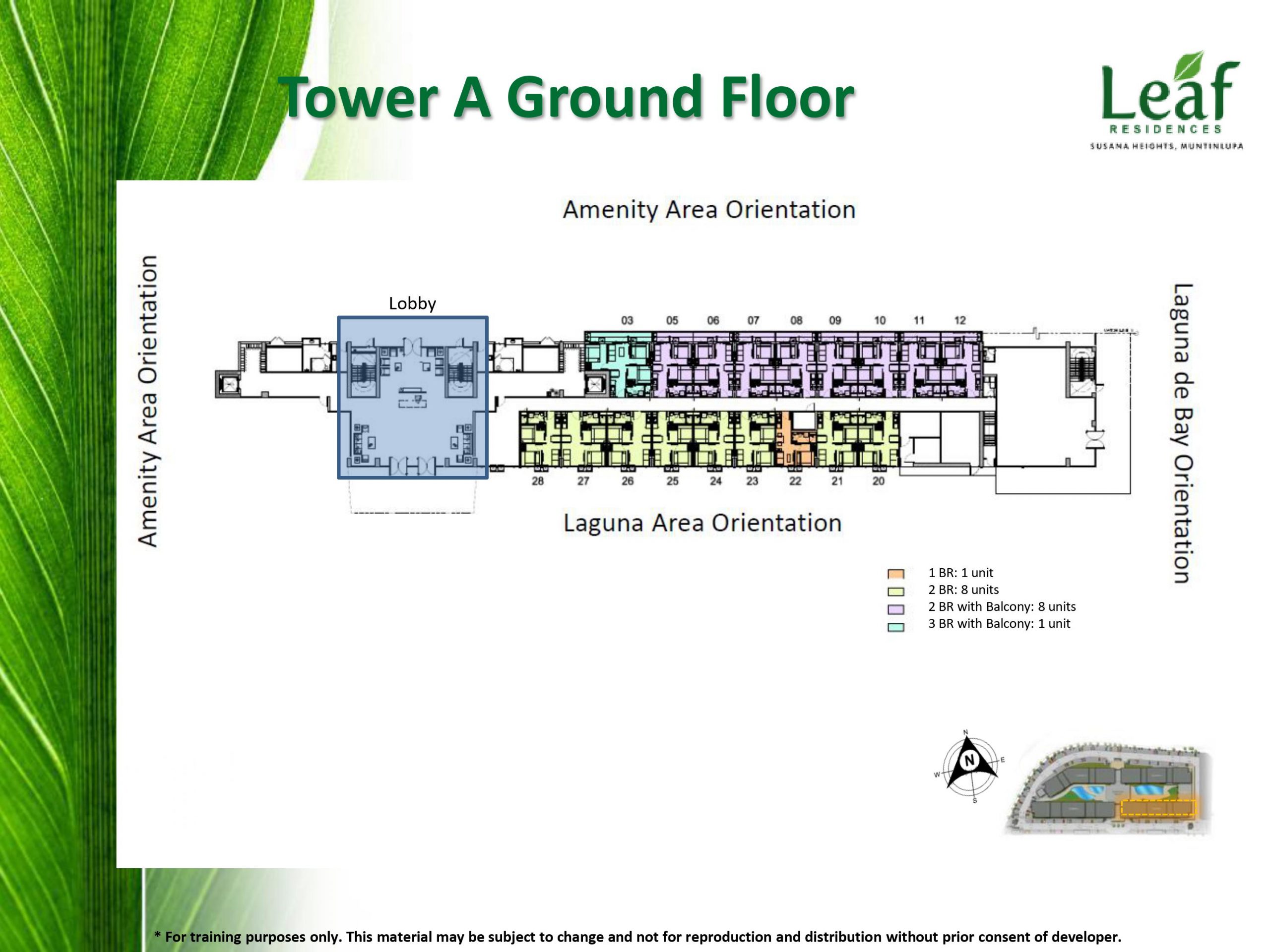 Tower A Typical Floor (2nd - 8th)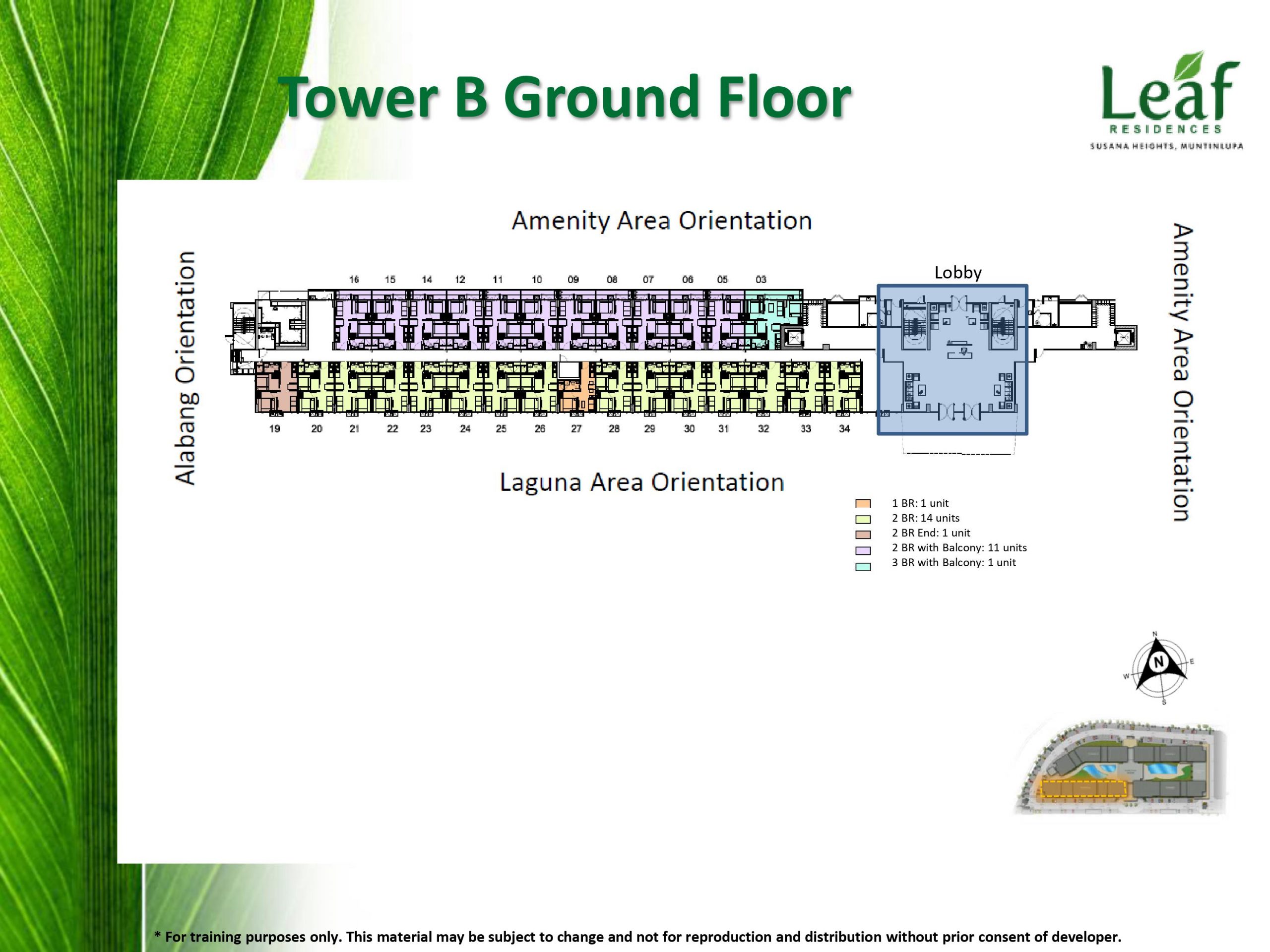 Tower B Typical Floor (2nd - 8th)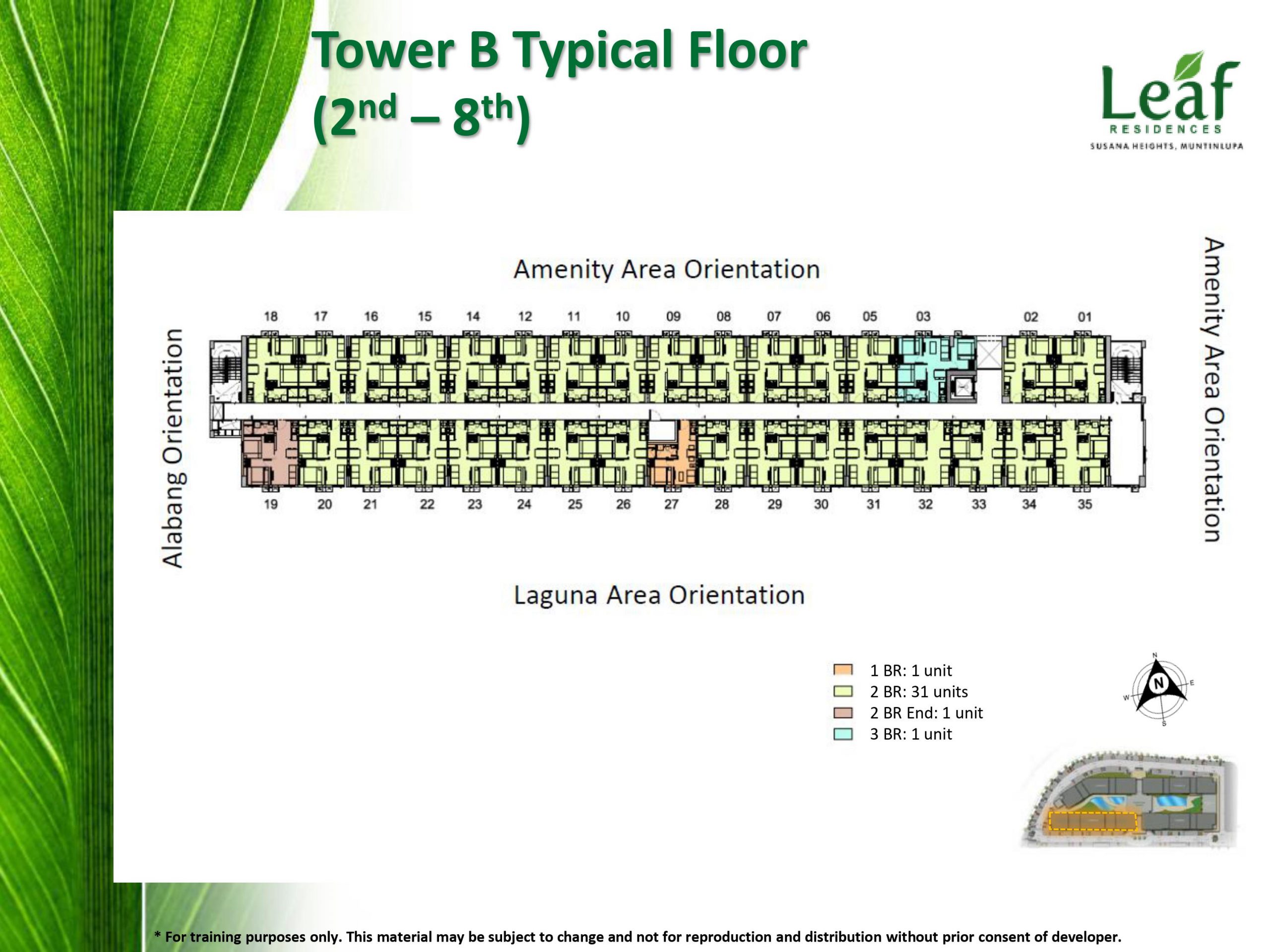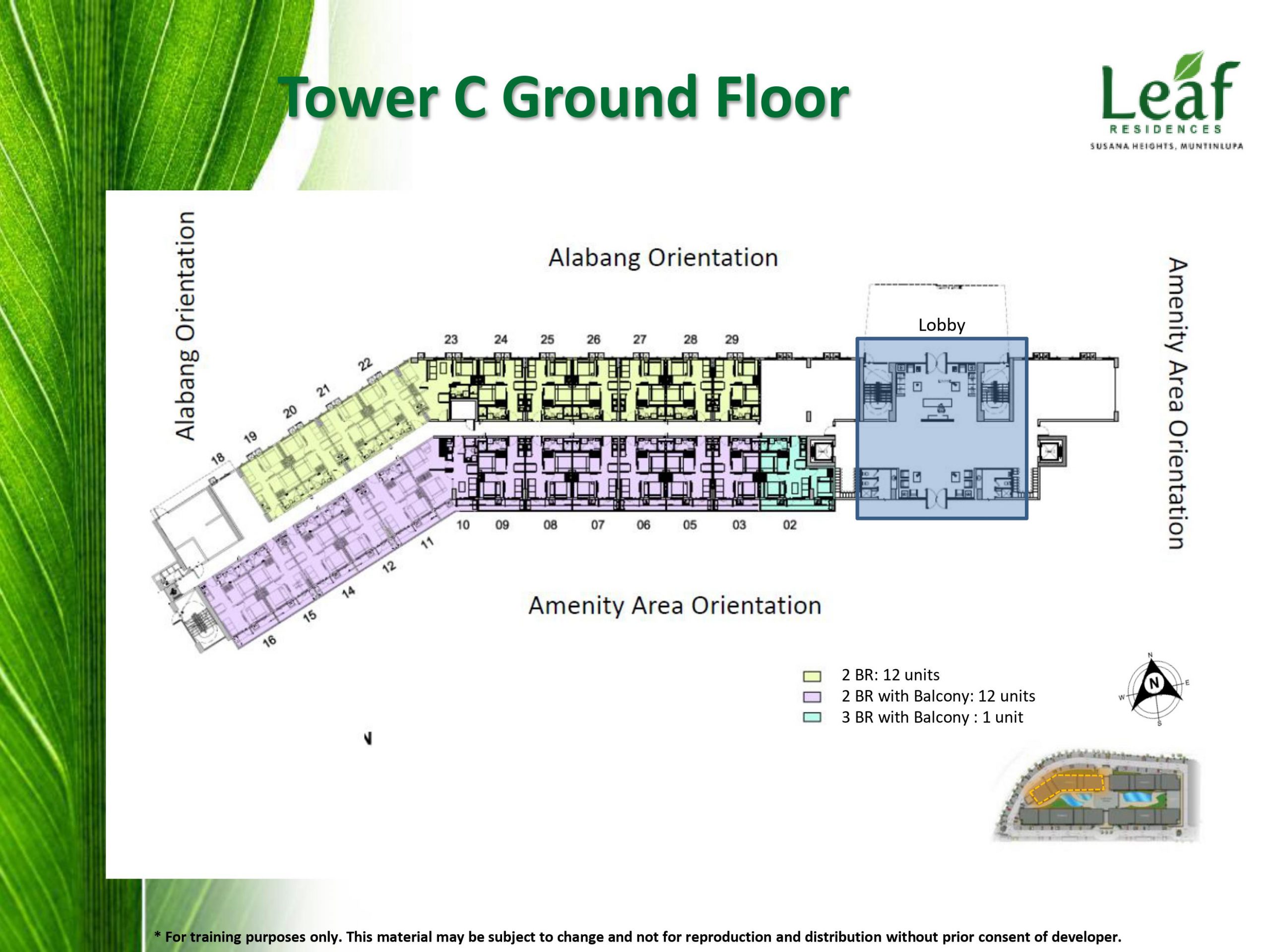 Tower C Typical Floor (2nd - 8th)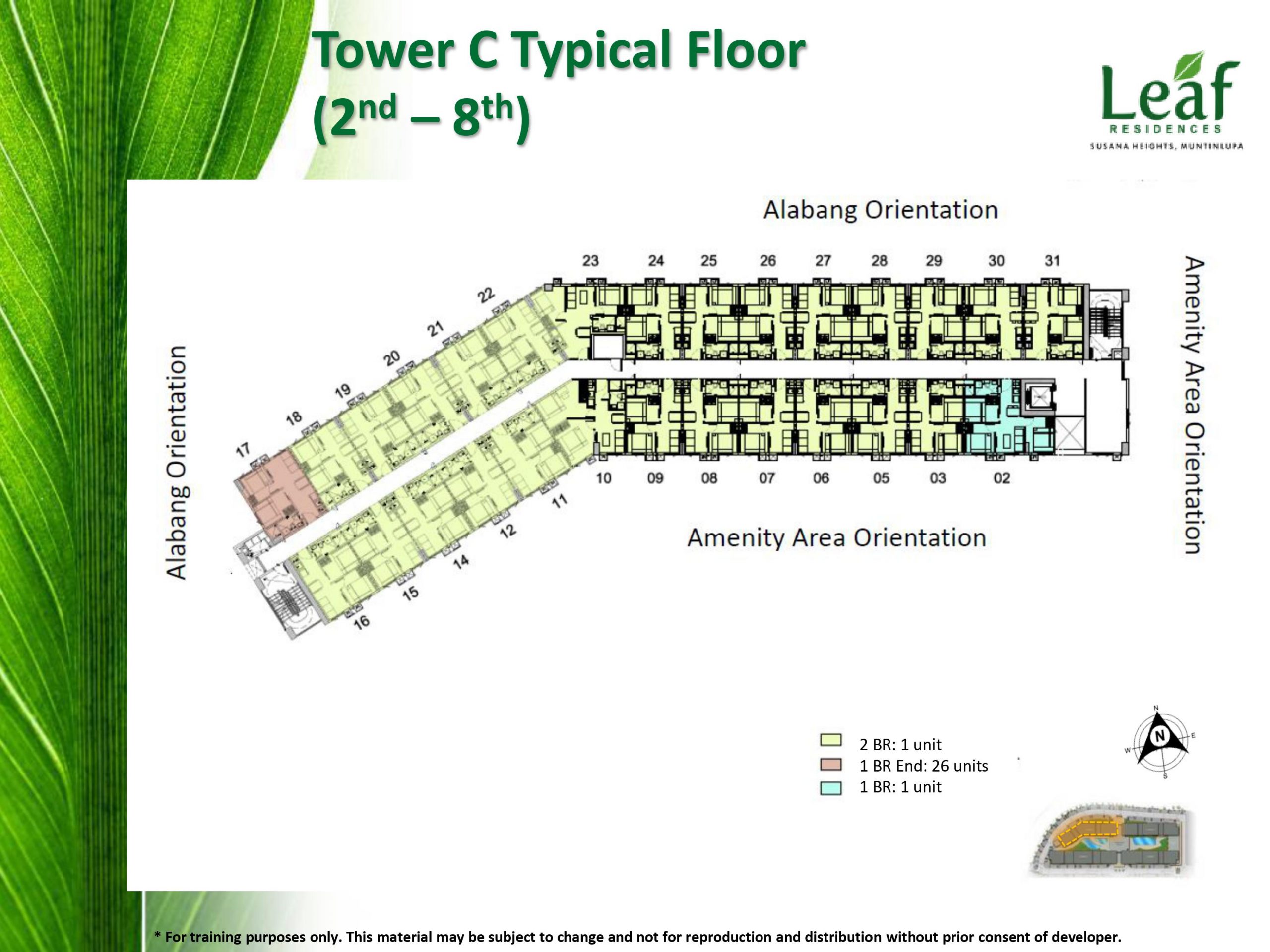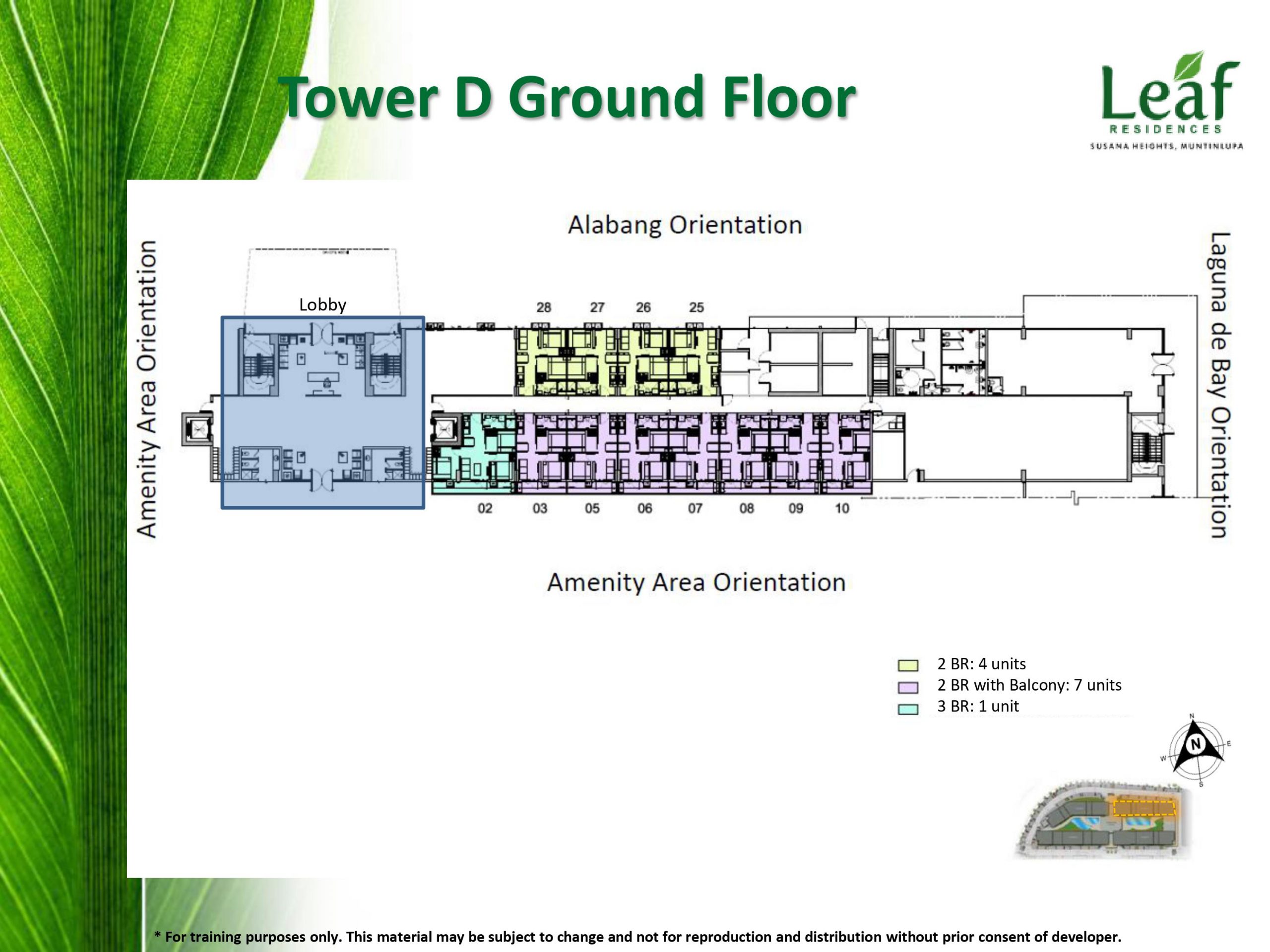 Tower D Typical Floor (2nd - 8th)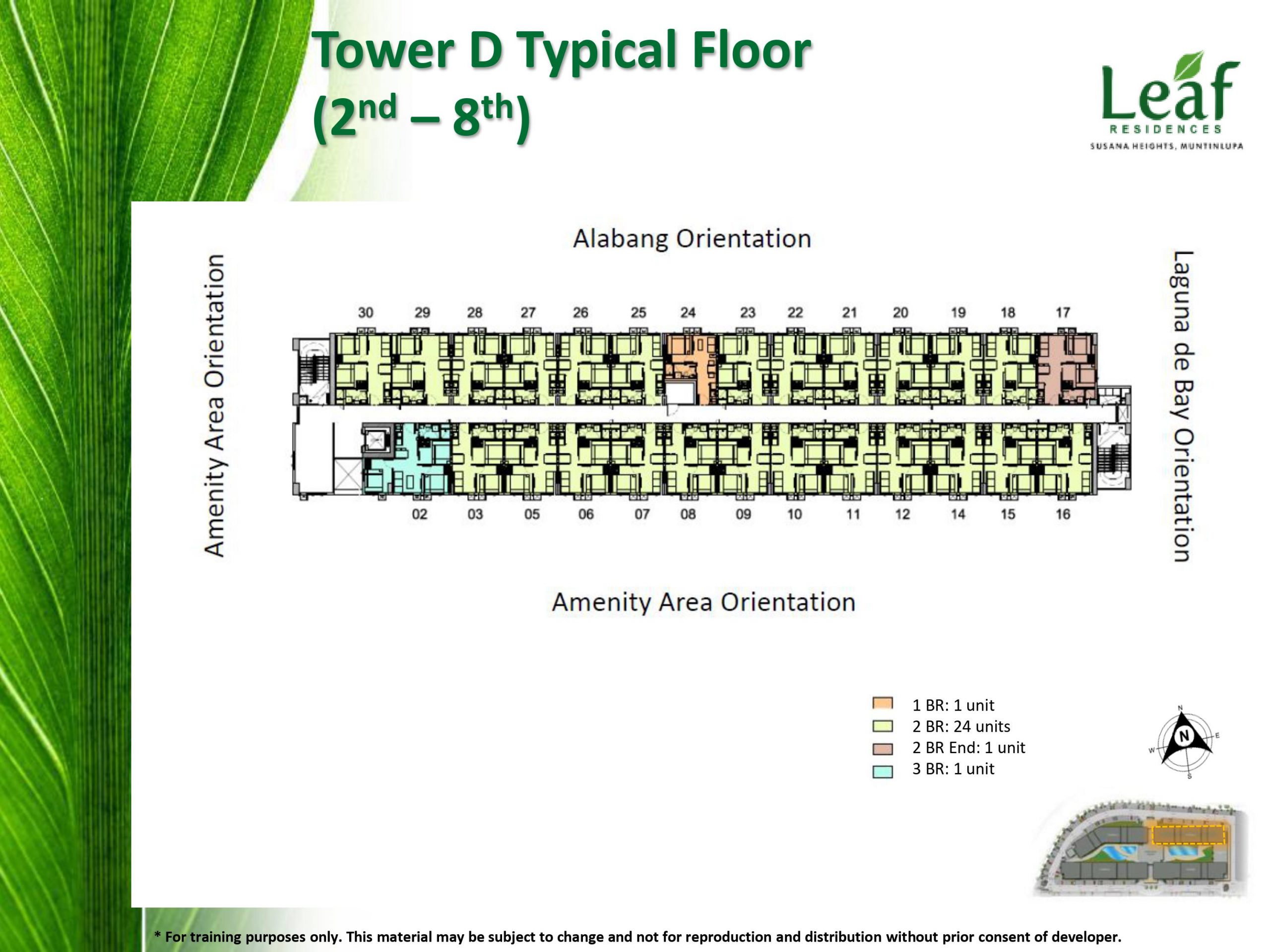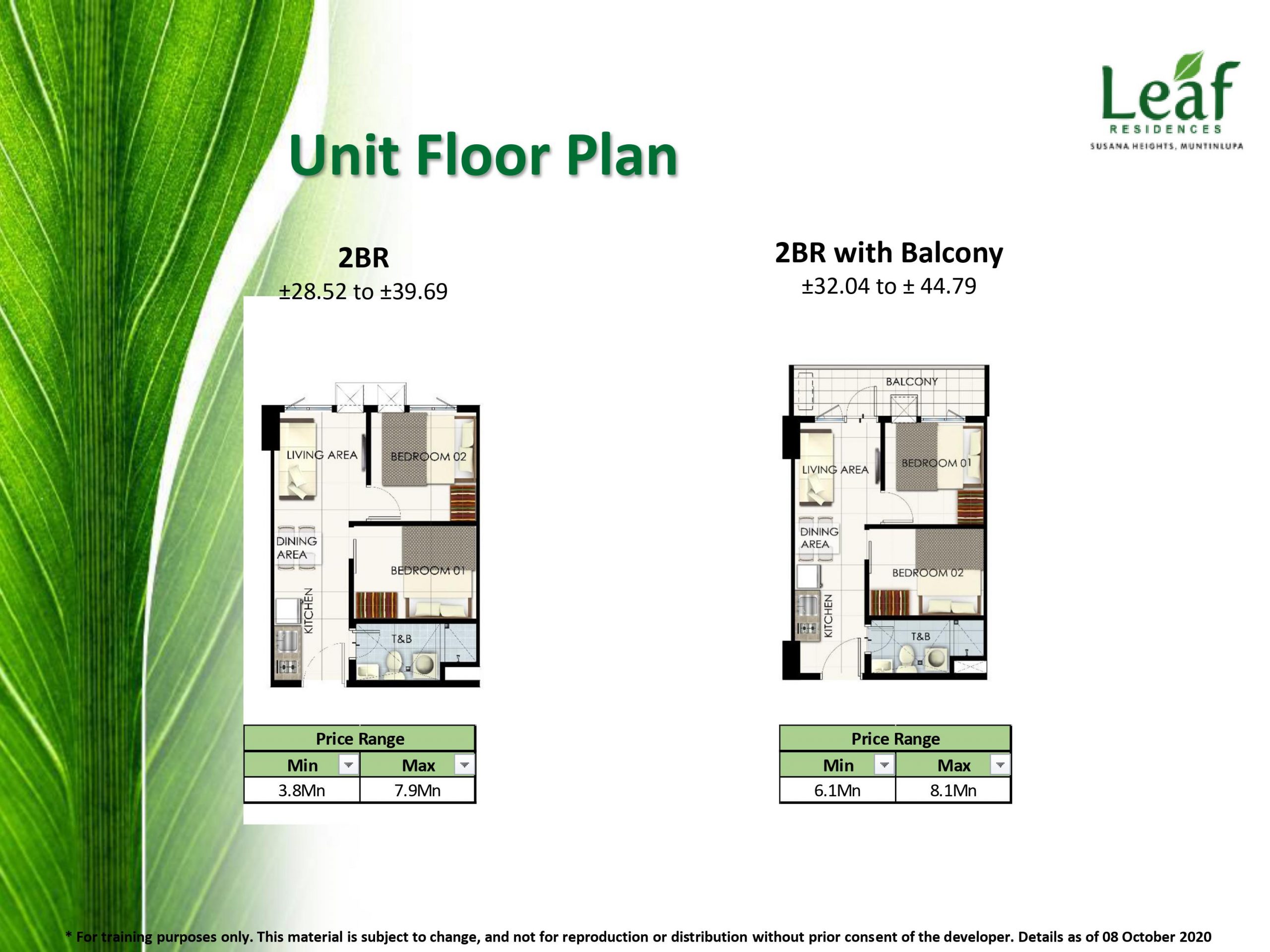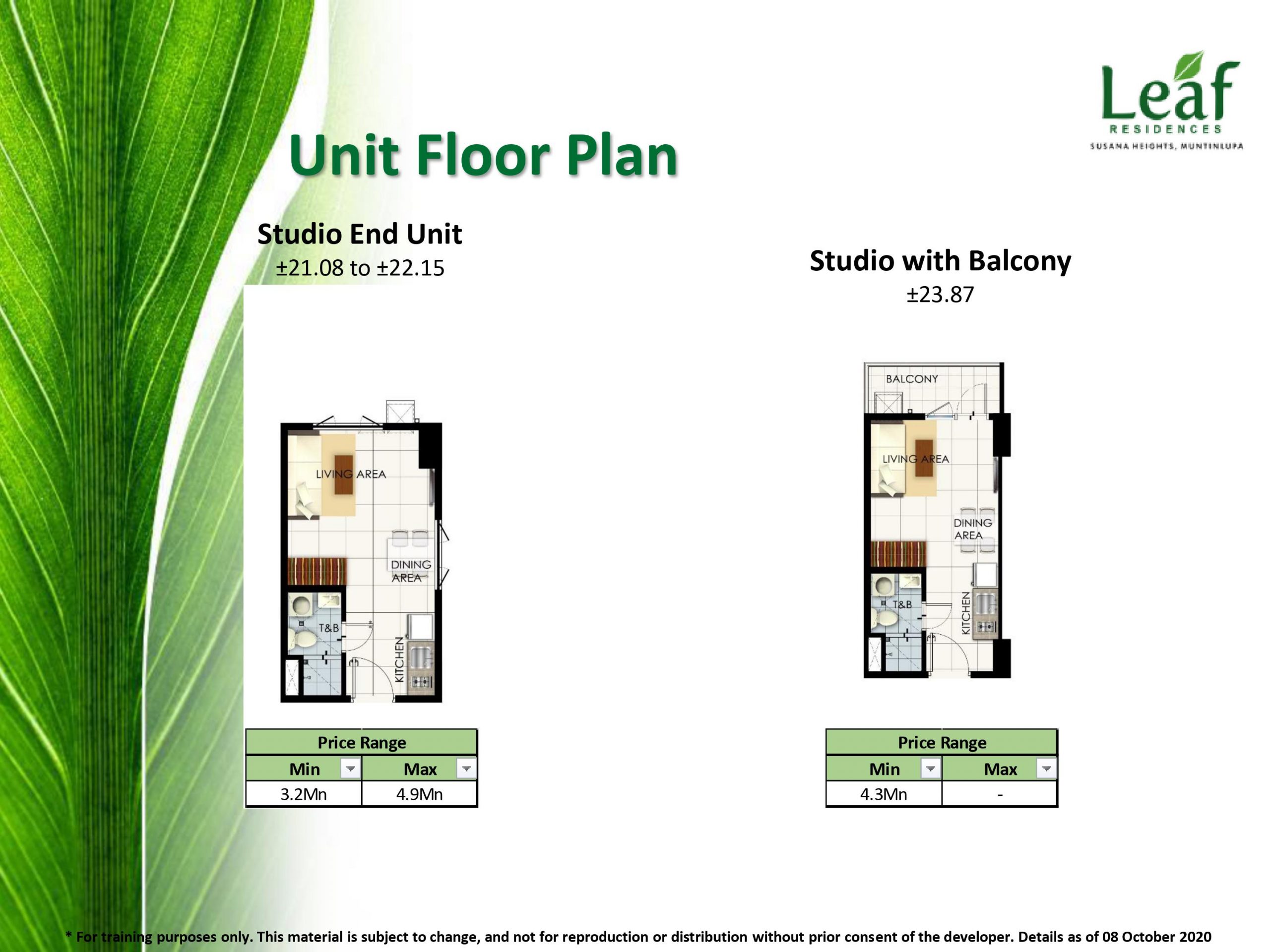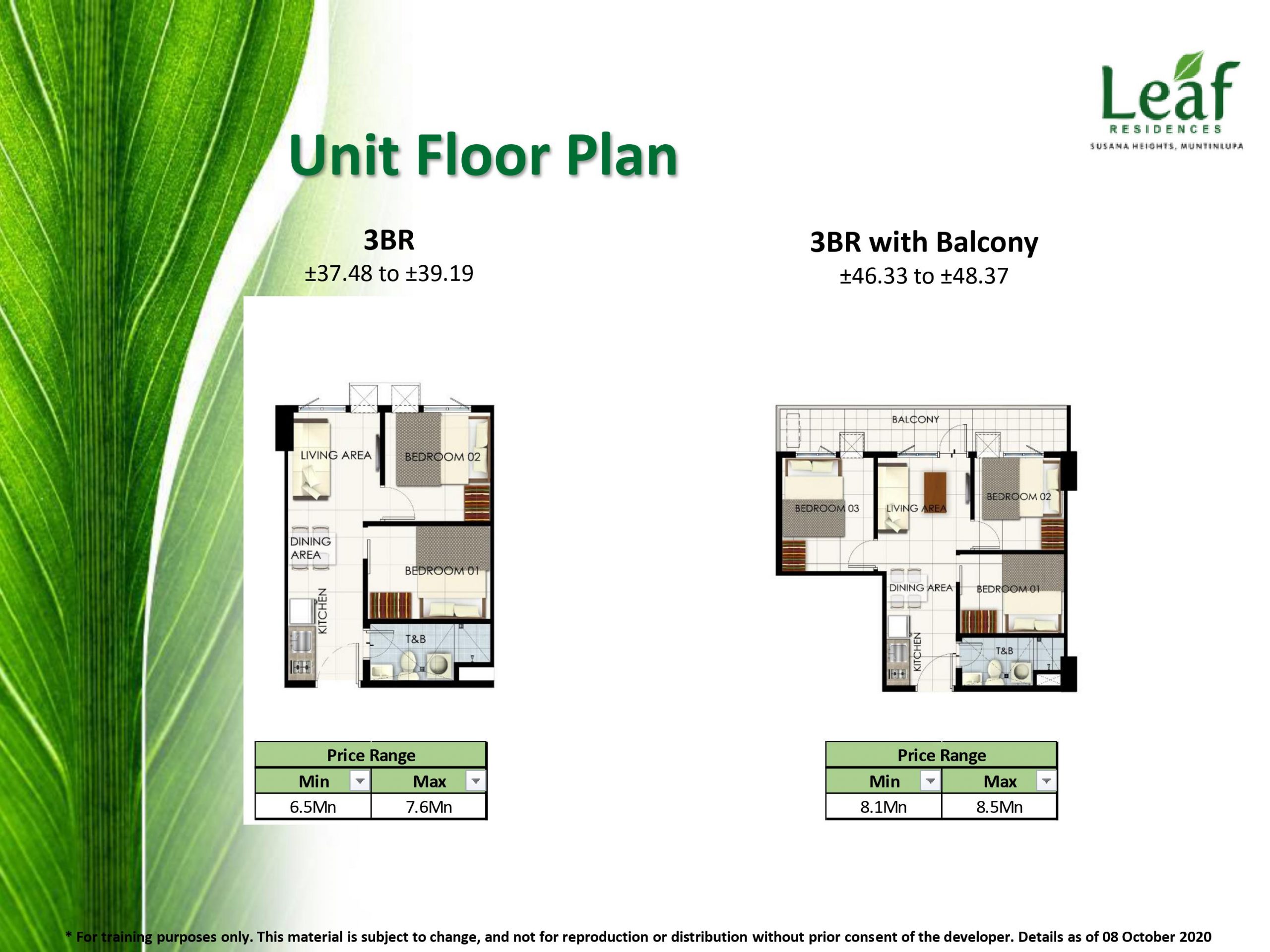 One Bedroom and Two Bedroom End Unit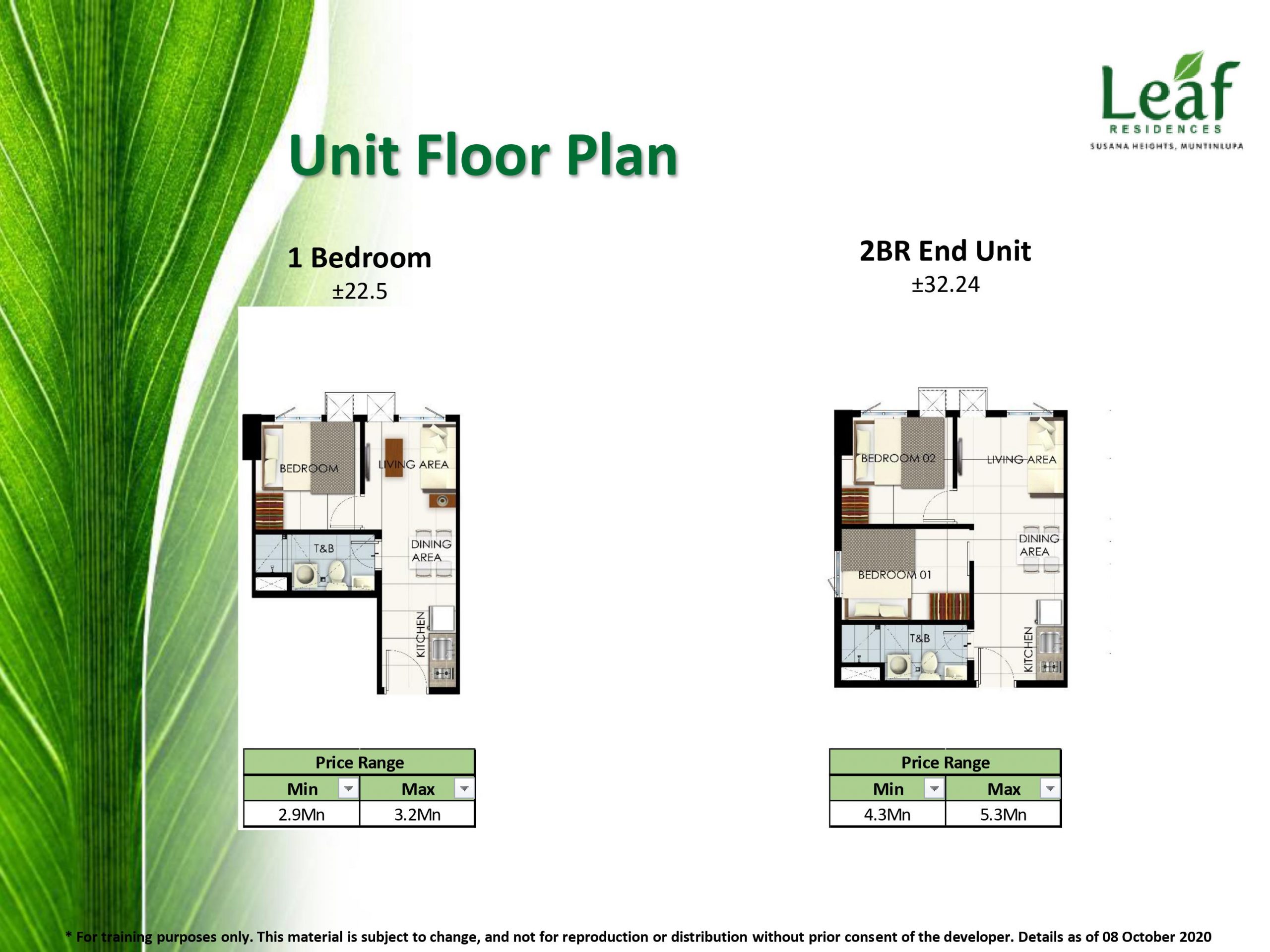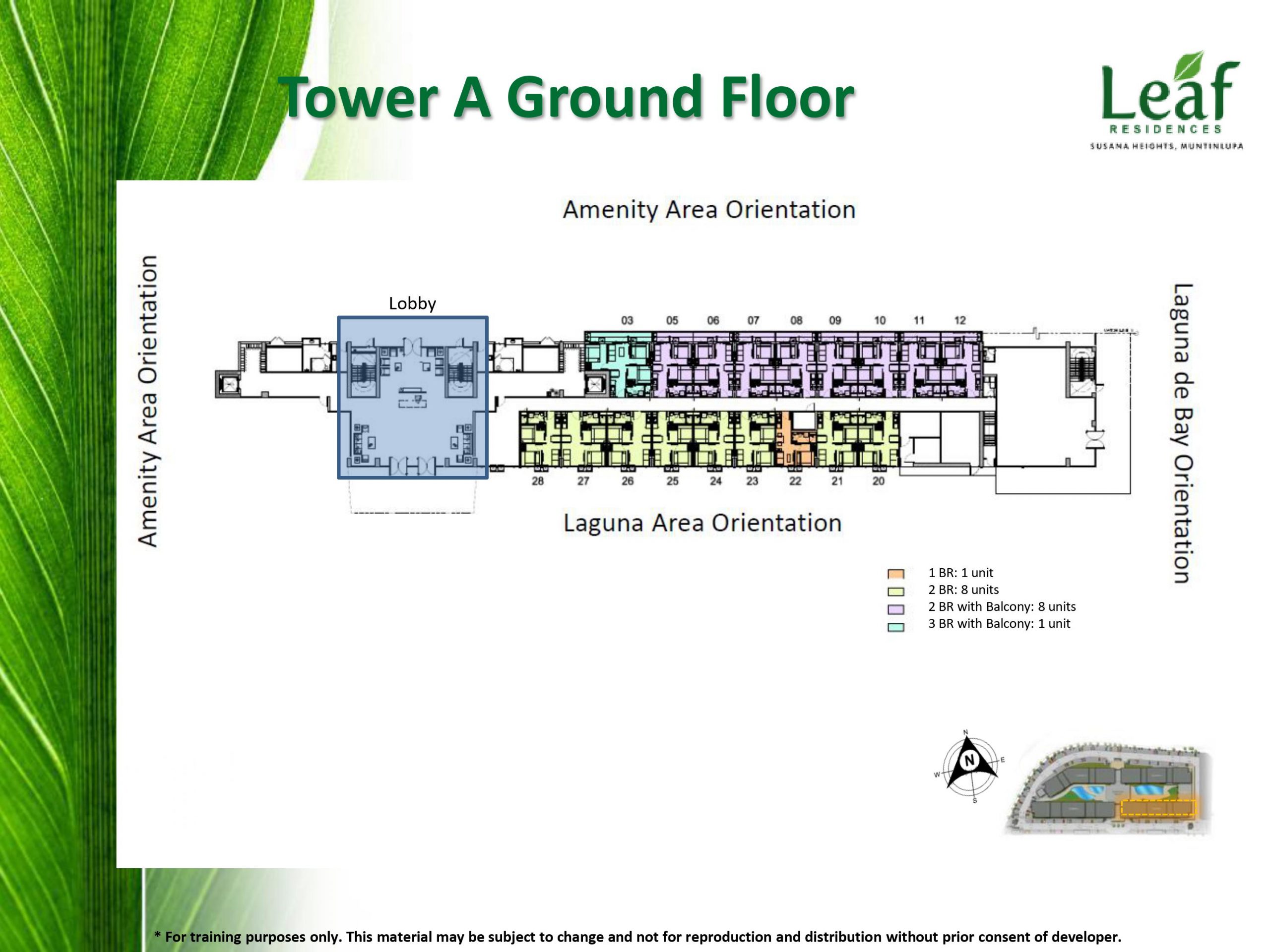 Tower A Typical Floor (2nd - 8th)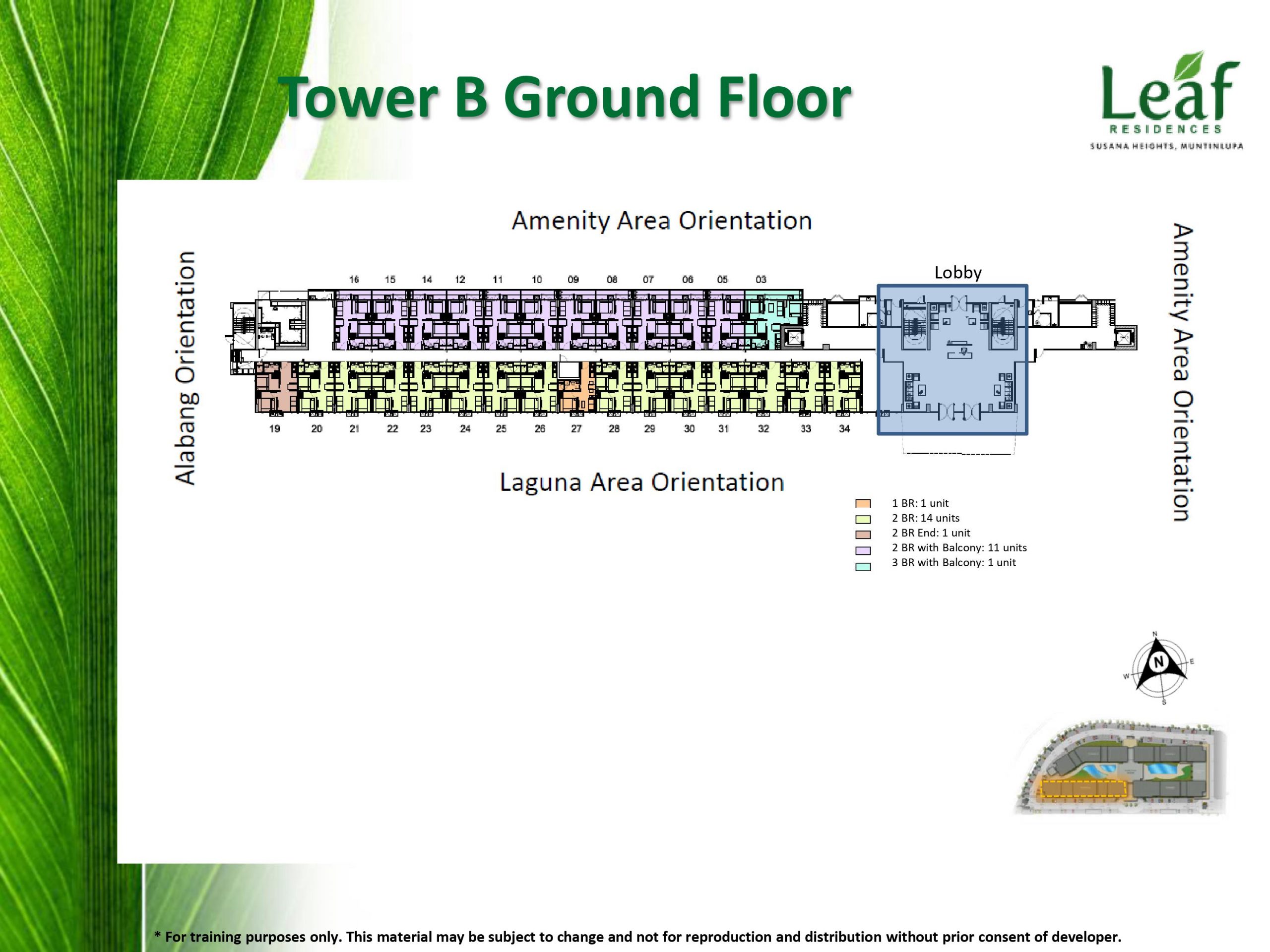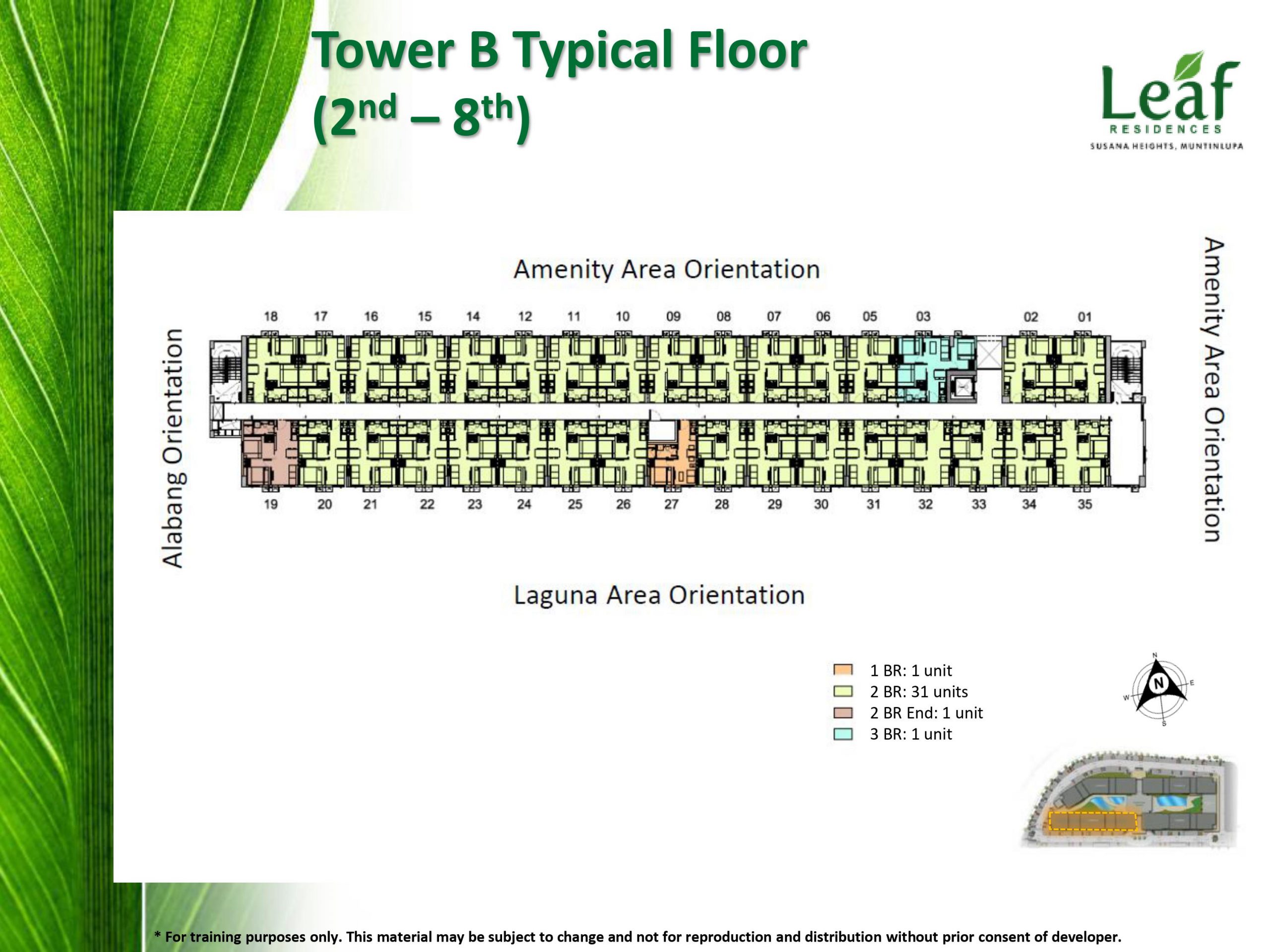 Tower B Typical Floor (2nd - 8th)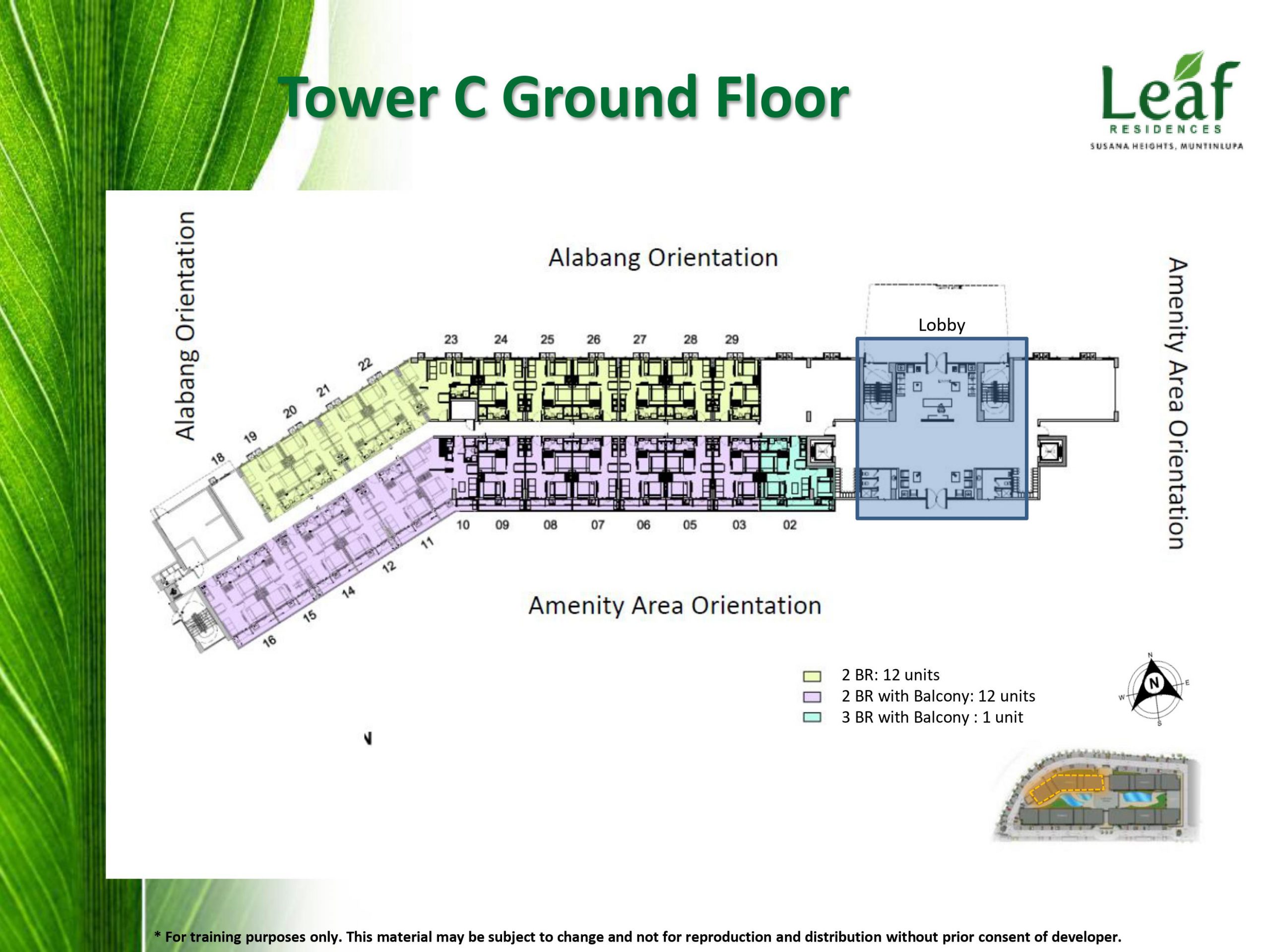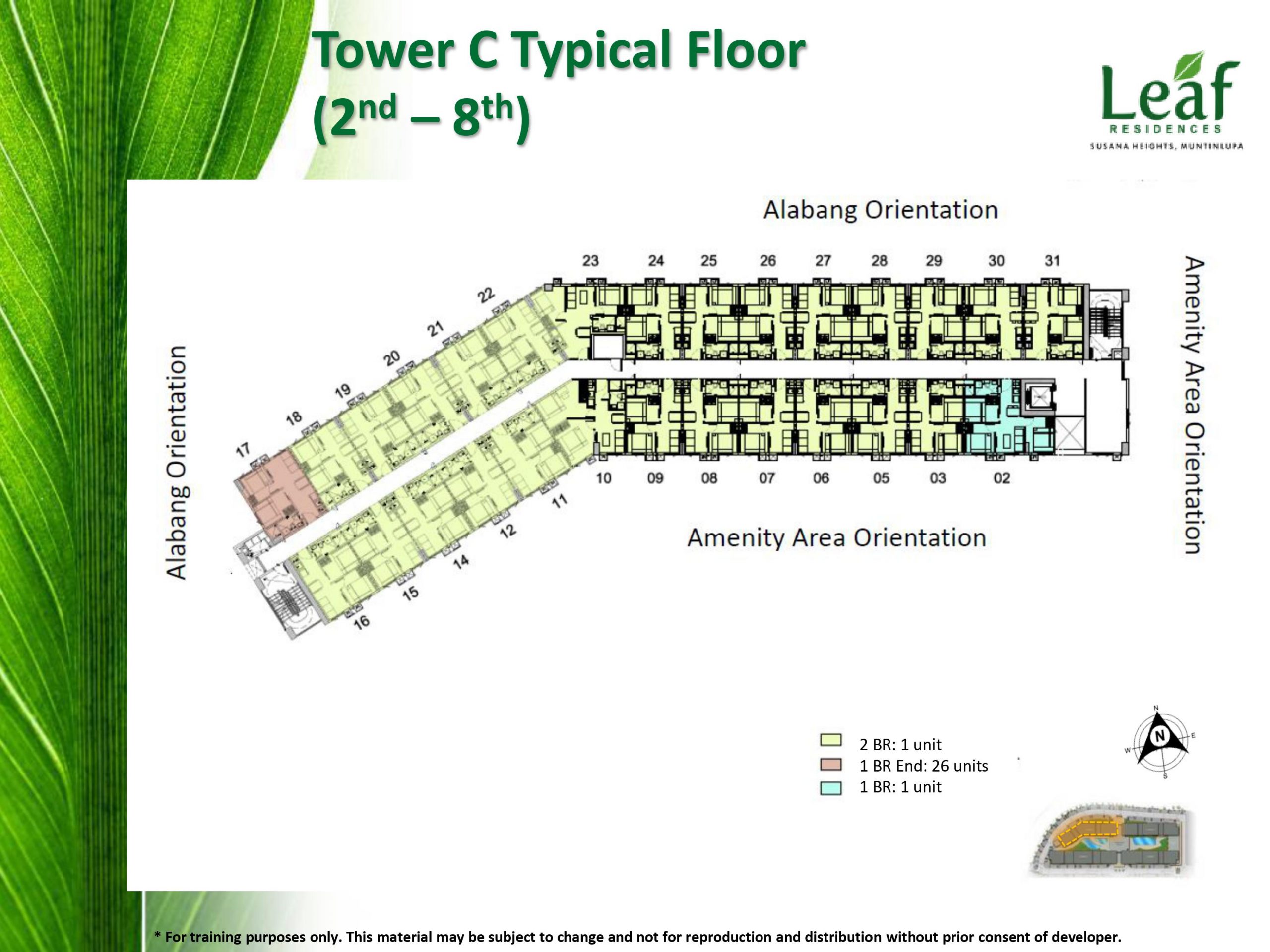 Tower C Typical Floor (2nd - 8th)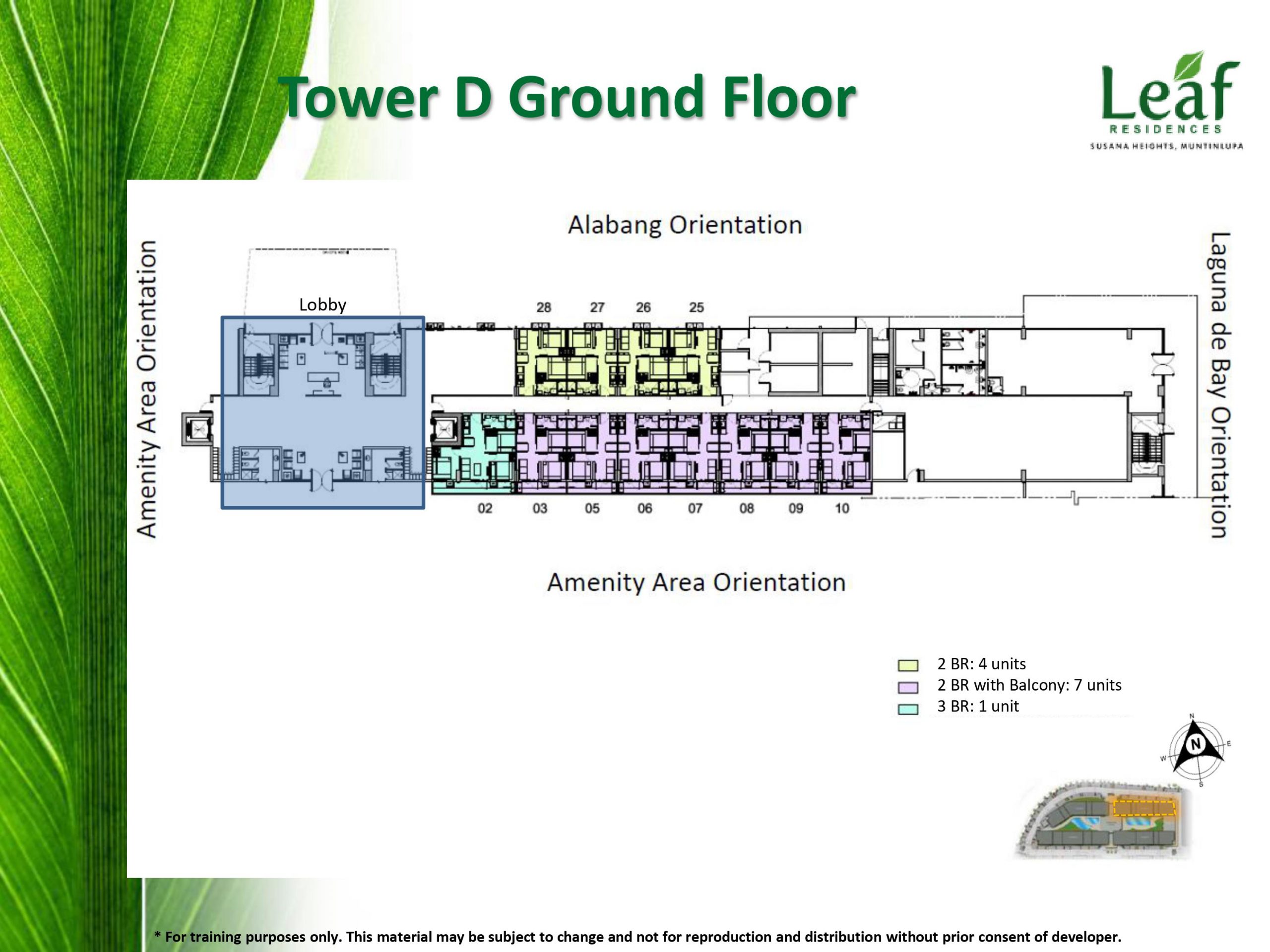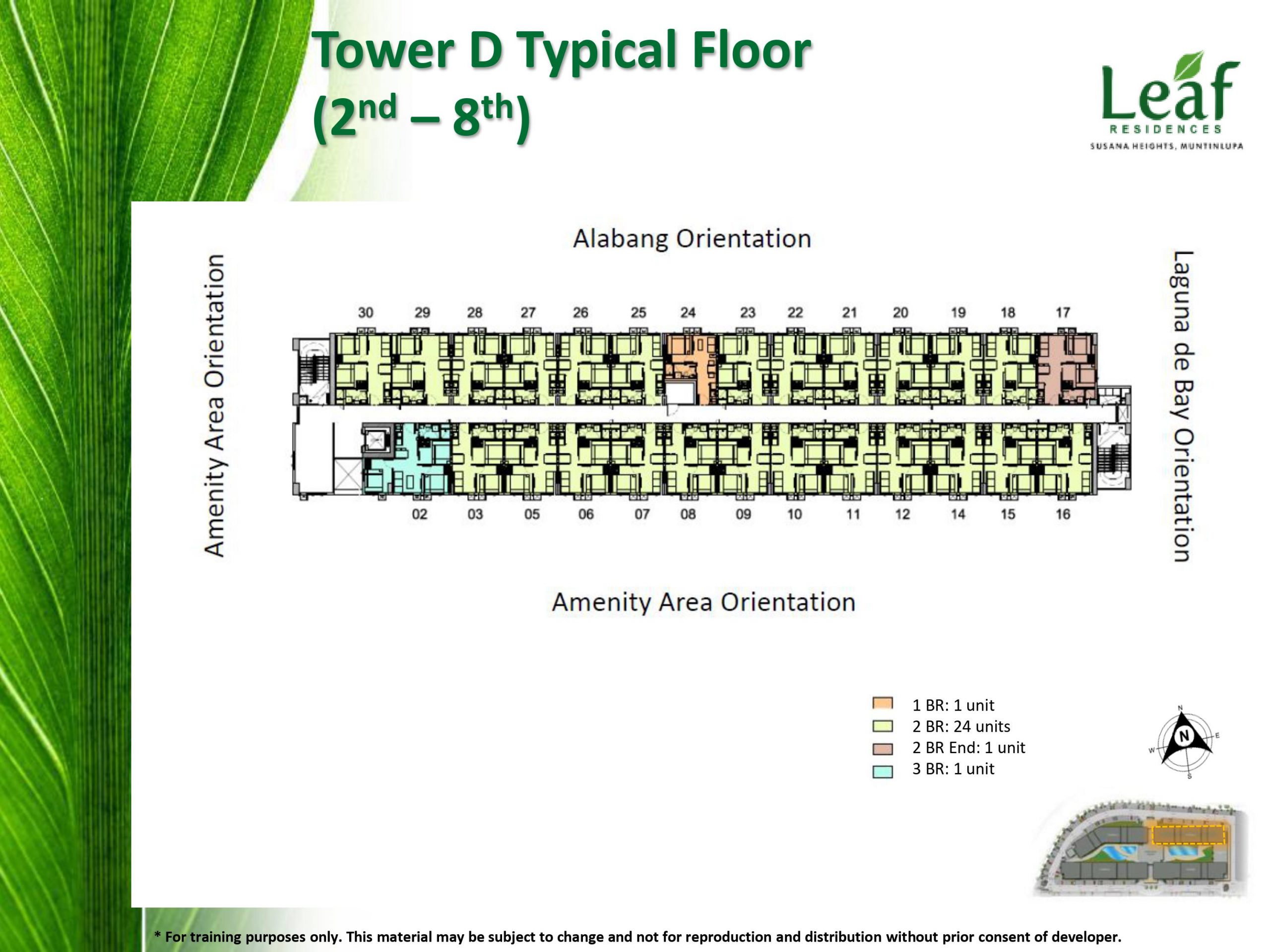 Tower D Typical Floor (2nd - 8th)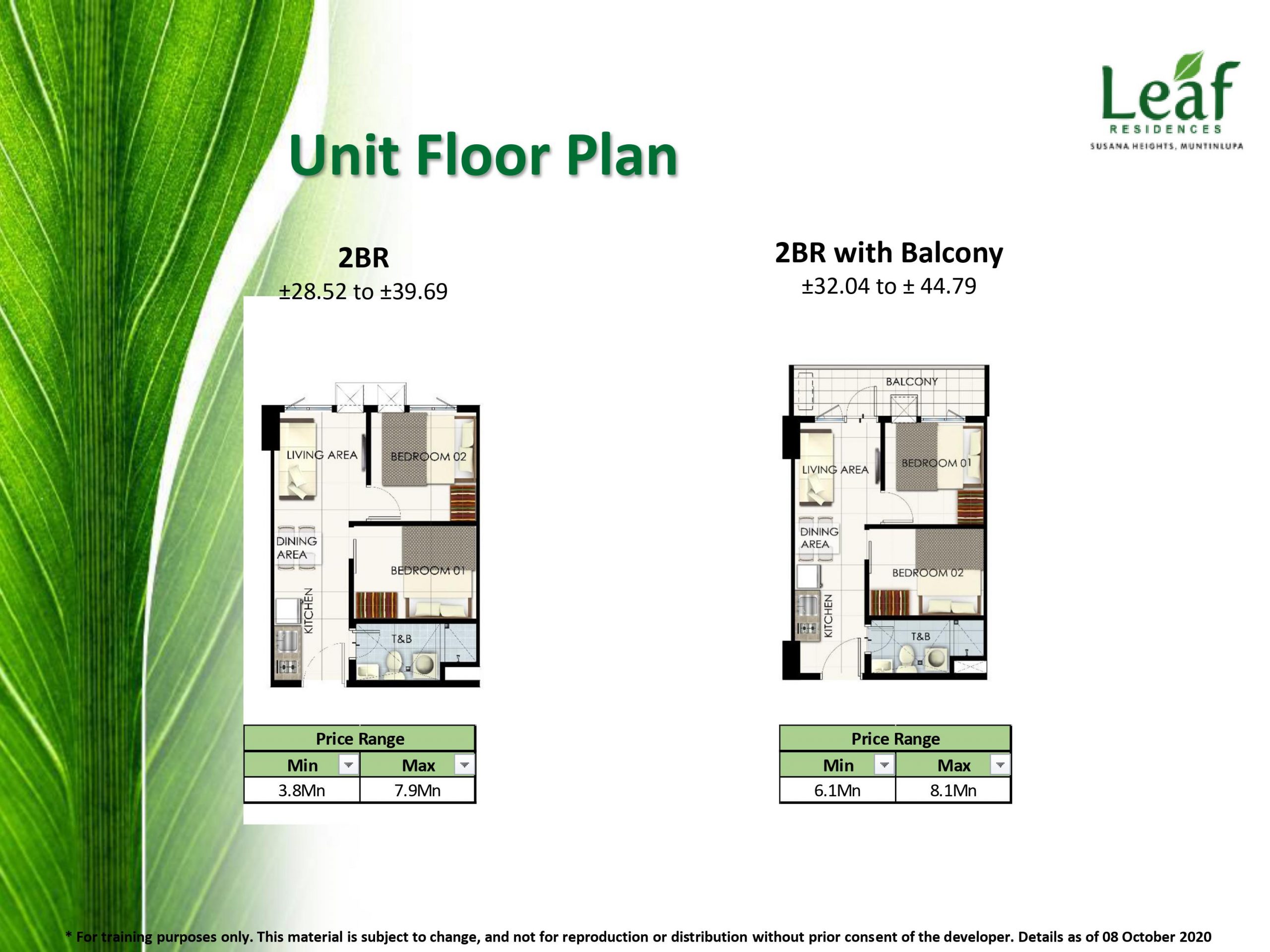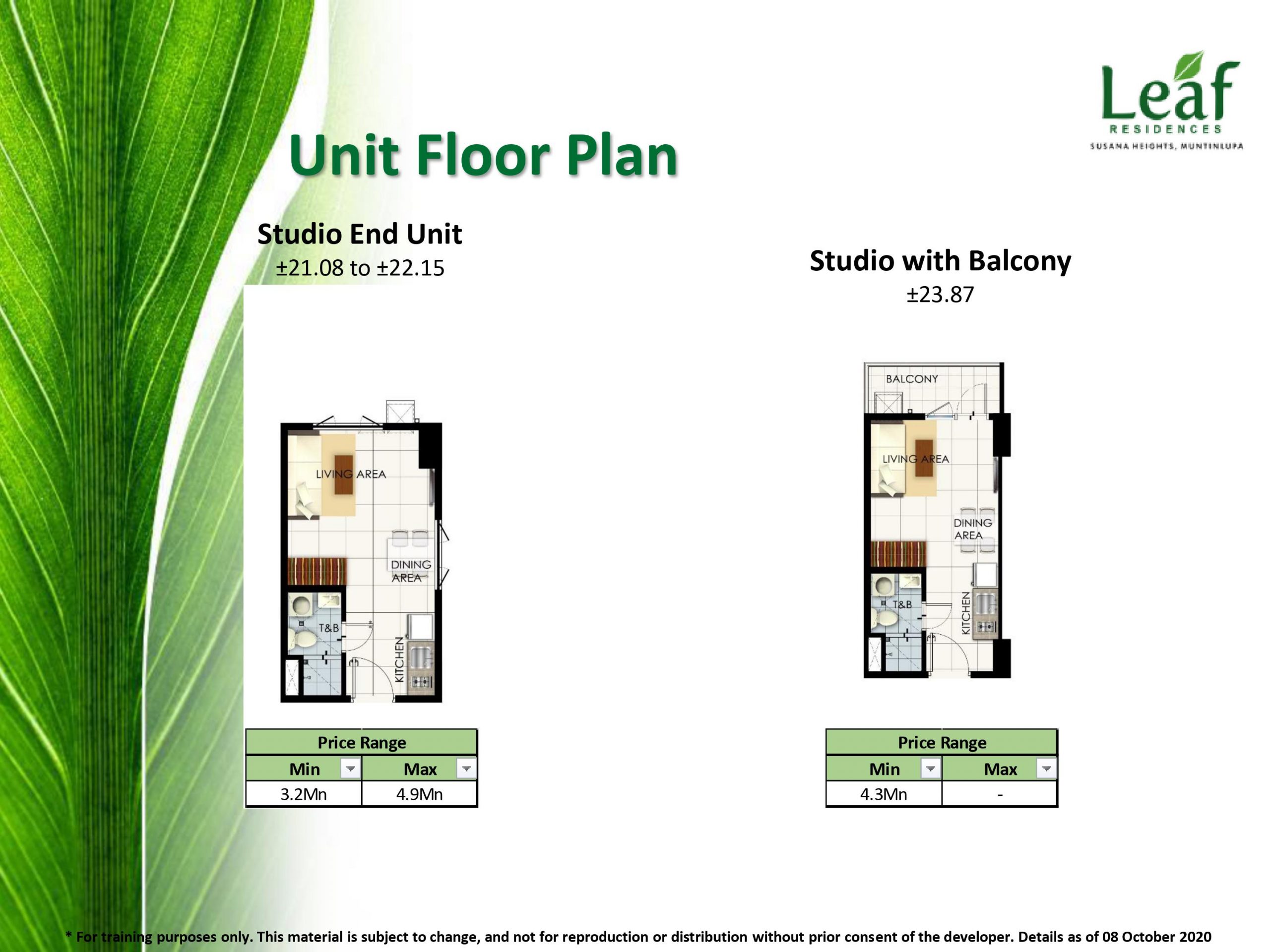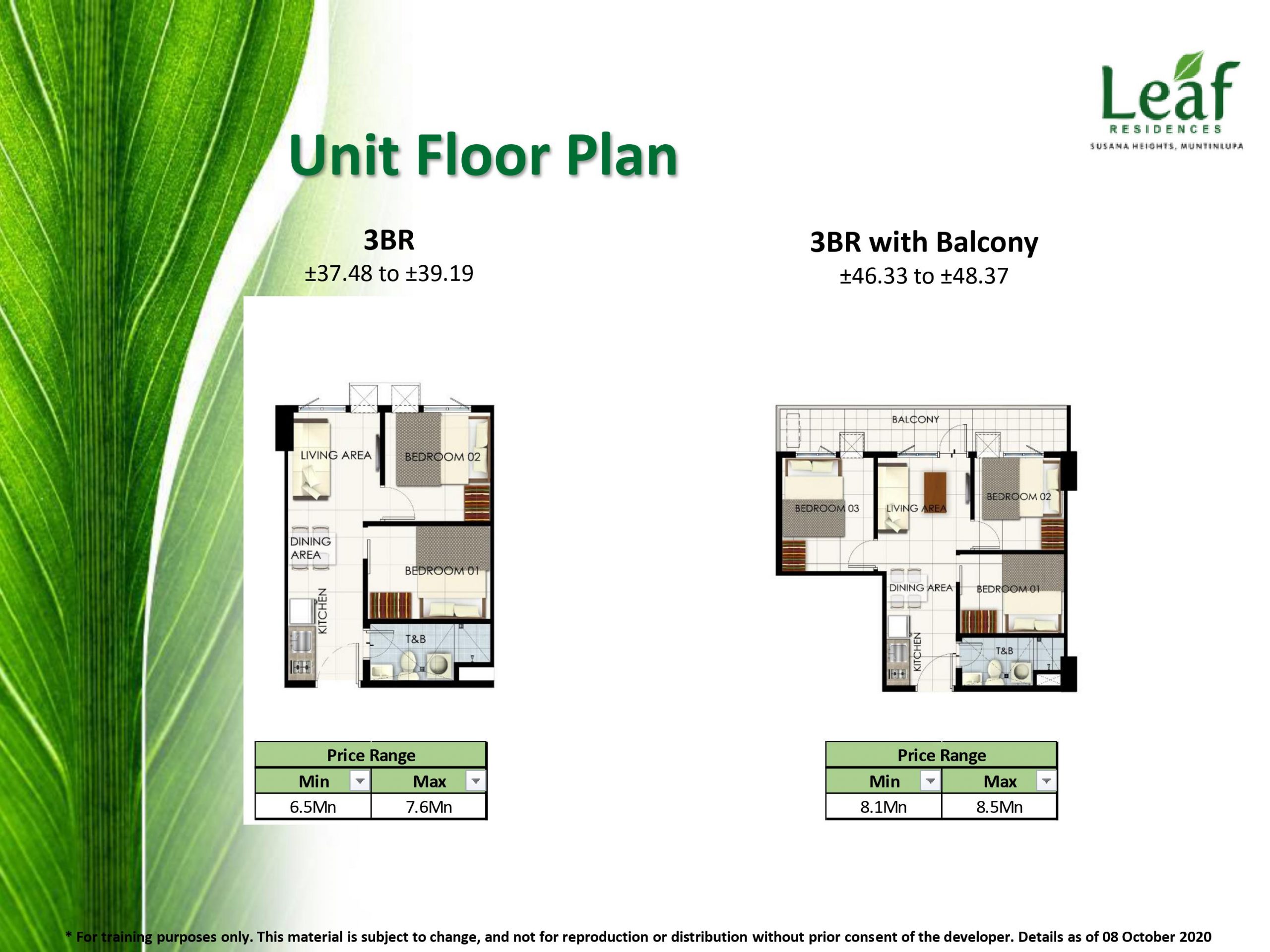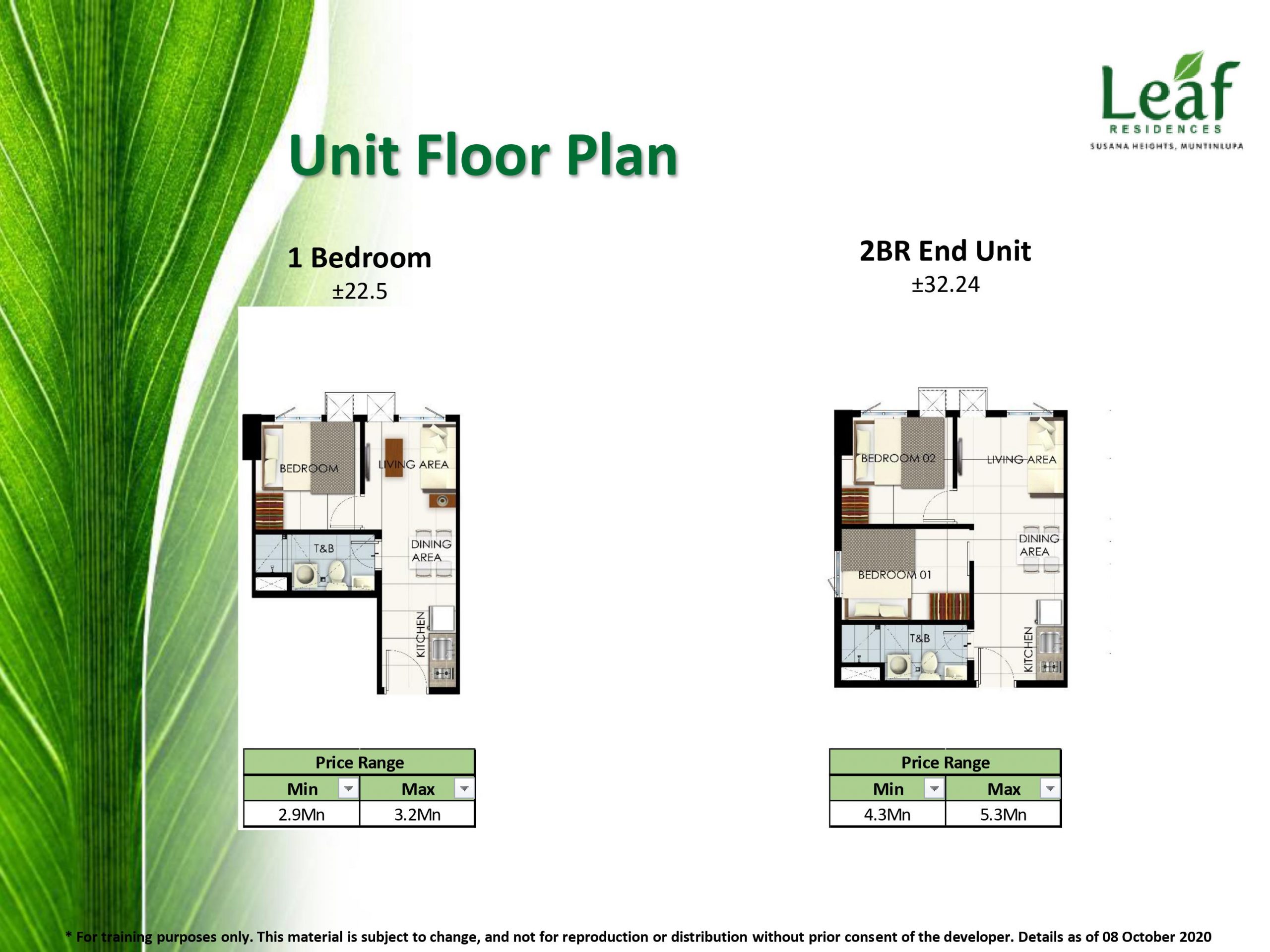 One Bedroom and Two Bedroom End Unit
Property Reviews
zzz
Write a Review